An American telco, a data center company, and a cable landing station operator (CLS) have vastly improved their transmission capacity by connecting networks.
Windstream will be working with colocation company New Jersey Fiber Exchange (NJFX) an CLS manager Telxius to bridge their networks and tap into several Atlantic submarine cables.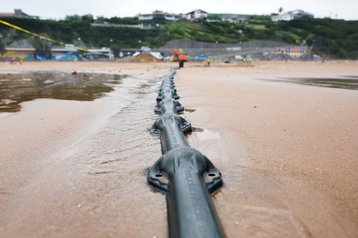 Happy landings
Back in 2016, Windstream deployed a direct fiber optic network connection between its PoP at an Equinix data center in Ashburn to a meet-me-room operated by NJFX at its Wall Township campus in New Jersey.
The MMR is located in Tata Communications' CLS, adjacent to the NJFX data center, and provides access to the TGN1, TGN2, Havfrue, and Seabras submarine cables.
Now, Telefonica subsidiary Telxius has joined the partnership, adding a terrestrial fiber connection from the NJFX MMR to its own landing station in Virginia Beach, Virginia. This adds Marea and Brusa to the available submarine connections.
According to a statement by the trio, the deal will allow them to work together and tap into each other's routes to address capacity needs.
Transmission capacity is expected to exceed 500Tbps after this new deal.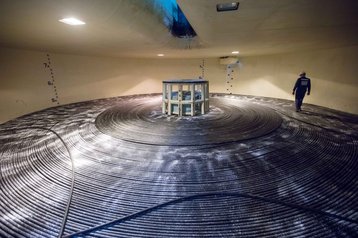 Network shift
Gil Santaliz, CEO of NJFX, said: "This is an integral part of the shift the industry is seeing in new infrastructure being deployed to replace the old networking models.
"The total capacity of the subsea cables coming out of these two cable landing stations is greater than all of the capacity of the previously placed North American subsea cables stretching across the Atlantic combined."
Gerardo Bonilla, head of sales for Telxius, said: "Our companies are now able to provide our respective customers end to end global solutions leveraging Windstream's robust US network and the Telxius subsea global network.
"Additionally, we are happy to be able to offer services over Marea and Brusa to NJFX facilities."