Carrier neutral service provider New Jersey Fiber Exchange (NJFX) is opening a data center on the New Jersey coast, which links directly with undersea cables to Europe and South America. 
Due to open in 2016, NJFX's Tier 3 data center will have an express connection to undersea cables operated by India-based service provider Tata Communications, providing high speed access between the US, Europe, and South America with no recurring interconnect charges for worldwide access. The facility is expected to be carrier-neutral and will also offer dark fiber at customer request.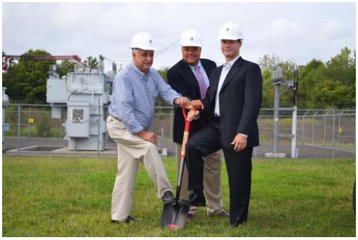 Fiber focus
The planned, 64,000 sq ft (6000 sq m) data center will complement the carrier-neutral Meet Me Room (MMR) that NJFX is already launching within the Tata's Wall, NJ cable landing station. NJFX is the exclusive provider of connectivity services to the Tata CLS and is providing fiber directly to Tata's existing customers.
Planning for the facility includes a final buildout to support a total of 1000 cabinets with power densities as high as 16 kW per cabinet. An existing on-site New Jersey Central Power & Light substation will allow the facility to offer 9 MW of reserve capacity to support the power demands of the data center.
Other than the announcement that they have broken ground and plan to build to Tier 3 specifications, NJNX has been tightlipped about more specific details of the plan. From the information provided it is clear that it only a portion of the 1000 cabinet, 64,0000 sq ft facility will be operational at the initial commissioning in 2016, but no further details on the data center are currently available. The primary hook for the facility is the colocation with the Tata Communications cable landing site and the availability oif that international network.