Telia Cameroon has chosen Clear Blue Technologies to power telecom services for MTN Cameroon.
Clear Blue, which specializes in smart-grid solutions, says it received its first order from Telia Cameroon on October 18.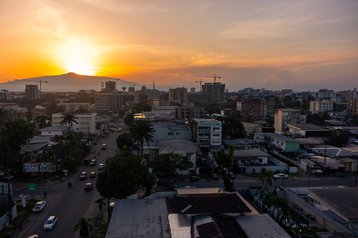 It means that Clear Blue will provide its nano-grid smart off-grid power solution and will be Telia Cameroon's preferred Solar power provider for its program with MTN Cameroon.
Telia Cameroon provides customers in Cameroon with 4G LTE services, while MTN Cameroon is part of the wider MTN Group.
The order from Telia focuses on initial systems as part of its telecommunications service rollout in Cameroon for MTN, with the initial rollout of 50 systems expected early next year, following a successful pilot. These 50 sites have an estimated 5-year lifetime contract worth $1M CAD ($748,000) for Clear Blue.
"Clear Blue Technologies' systems have incredible value for telecommunications," said Telia Cameroon manager Jean Baptiste. "To support applications in Cameroon, we need systems that are cost-effective and provide reliable solar power without the need for diesel generators."
Baptiste adds that Clear Blue's systems are managed and operated remotely by the company, stating that this helps to reduce the original size, CAPEX, and OPEX, while also meaning that site maintenance visits will be required less.
Clear Blue was founded with the goal of providing clean, managed, "wireless power" at an efficient cost. The company has thousands of systems under management across 37 countries, including the US and Canada.