A European tech lobbying group backed by Amazon and Microsoft is pushing for the EU to help with IT donations to Ukraine.
DigitalEurope has written a letter to the European Commission, seen by Bloomberg, that says the industry needs guidance on sending data center and telecoms equipment to the country amid Russia's invasion.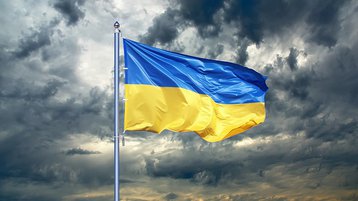 While attention has focused on humanitarian aid and weapons, "the Russian armed forces are also destroying vital radio and telecoms equipment – critical infrastructure for a modern state to function," the letter states.
"There is an urgent need to boost the supply of equipment for telecommunications and data center infrastructure" in Ukraine, it continues.
"The Commission has the potential to play a much stronger role, to streamline the process and focus the many requests for equipment in a centralized process."
Russian forces have caused repeated outages in Ukraine - sometimes the efforts appear to be targeted attacks, while other times may just be collateral damage from indiscriminate bombing and shelling of civilian populaces.
SpaceX has donated Starlink dishes to provide broadband access to Ukrainians (as well as taken millions from the US government to send dishes), while Google has given laptops, and Meta has helped track refugees. The Dutch Cloud Community has offered free servers, backups, and DDoS protection to Ukrainian businesses and the government, while Polish data center company Beyond.pl said that it would try to help refugees get jobs, and offered spare office space for those that needed it.
But there is currently no cohesive effort to provide equipment to the country.