Taoping Inc. has announced plans for a data center in Dong-guan City, China.
The Taoping G Cloud Data Center, located in Dong-guan Science and Technology Park in Fenggang, will be focused on cryptocurrency and cloud desktops. The company says 300 of a planned 3,000 general-purpose servers suitable for Ethereum mining and cloud desktops have been deployed so far.
Taoping sets up separate Capital division for blockchain investment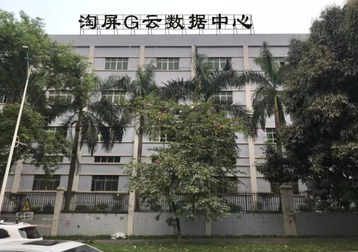 "The launch of Taoping G Cloud Data Center is another milestone for the company's deployment of blockchain technology and GPU cloud computing power," said TAOP's chairman and CEO, Jianghuai Lin. "We plan to deploy multiple data centers at home and abroad in accordance with business development needs, and to realize the scale of cloud computing power and interconnection of inter-regional data centers."
Lin is the majority shareholder of the company that owns the 538,000 sq ft technology park, and will 'support the deployment of additional Taoping servers for future expansions as needed.'
This week, the company announced that it established a wholly-owned Hong Kong subsidiary, Taoping Capital Limited, to provide capital support for the growth of TAOP's blockchain and digital asset business and the company's cloud desktop, cloud rendering, and cloud gaming business. Qian Wang, Chief Investment Officer of TAOP, will serve as CEO of Taoping Capital.
Taoping Inc., formerly China Information Technology, Inc., provides cloud-based smart display screens, solutions for targeted advertising and online retails, and blockchain related technologies.