ST Telemedia Global Data Centres (STT GDC) this week released its new environmental, social, and governance (ESG) strategy and pledged to become carbon-neutral by 2030.
The company said to achieve this it will buy energy from green power suppliers, and renewable energy certificates (REC) or Power Purchase Agreements (PPA) where needed; build new facilities to energy efficiency certifications such as BREEAM, LEED, BCA-IMDA Green Mark, and SS564; continually enhance energy efficiency & improve PUE; and implement water usage efficiency programs to reduce resource consumption.
"Sustainability has always been a key priority for STT GDC, and the group recognizes its responsibility in delivering future-proof data centers that are aligned with society's current and future expectations," said Bruno Lopez, president and group CEO of STT GDC.
Register now for our upcoming virtual conference on data center energy integration: DCD>Grid Scale
STT going green faster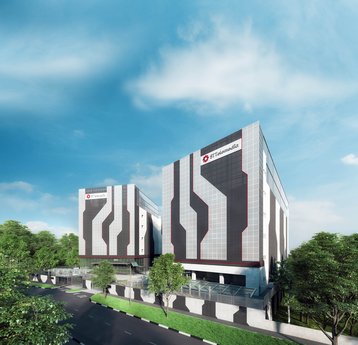 Lopez said 43 percent the company's energy already derived from zero-carbon renewable sources but the company will not 'rest on its laurels,' and the new ESG strategy will formalize and accelerate its approach.
"At STT GDC we are acutely aware of the unique position we occupy as a data center operator – essential for society, governments, and the global technology industry to function and yet part of an industry where resource consumption levels are continuing to grow," he added.
STT says it will release its first ESG report later in the year.
Earlier this month the company's Indian unit announced a deal with Avaada Energy to buy 99 Million kWh of renewable energy for its data centers in Maharashtra.