StratCap Wireless has completed the acquisition of 20 towers for a fee of $20.3 million.
The towers, which have been acquired by the infrastructure arm of StratCap, are located in and around the Oklahoma metropolitan area, plus one tower in Wichita, Kansas.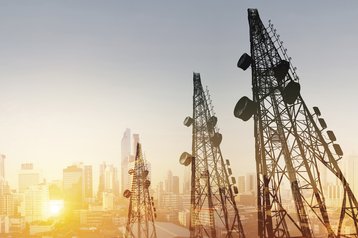 Of the towers acquired, it includes 23 existing tenant leases with US telcos, Verizon, AT&T, and T-Mobile, who make up 100 percent of rental revenues. It is expected that these tenants will likely upgrade the existing sites to 5G, with towers boasting a significant capacity for new tenants to modify these towers.
"These assets serve as mission-critical infrastructure for our tenants, helping them to deliver wireless coverage to a significant customer base in the Oklahoma metro region," said StratCap managing partner Jim Condon.
The company adds that the acquisition will provide 'long-term, predictable rental revenues from premier tenants'.
Data Center push
StratCap, formerly Strategic Capital, has been acquisitive of late, with the company acquiring a data center leased to Expedient outside Milwaukee, Wisconsin, last month through its data center real estate division, StratCap Data Centers.
StratCap Data Centers completed the acquisition of a 28,500 square foot (2,650 sqm) data center that is fully leased on a triple-net basis located outside Milwaukee in Franklin. The terms of the deal were not disclosed.
Before this acquisition, StratCap scooped a data center in Jacksonville, Florida in July. The 25,600 square foot (2,400 sqm) facility is fully leased to a 'major telecommunications carrier', that is likely T-Mobile, and serves as one of the company's wireless communications switching centers and includes a cell tower.
Last year StratCap set up a new $1.5 billion data center investment platform called Strategic Datasphere, LLC, to invest in data centers.
The investment is focused on the acquisition, development, and management of data center facilities across the US and Europe, including through sale-leaseback transactions with 'technology, communications, cloud, enterprise, and public sector tenants.'