Saudi telco STC has launched a new data center in the Qassim region of Saudi Arabia.
The new facility, measuring around 12,000 sqm, was inaugurated by Prince Faisal bin Mishaal bin Saud, Governor of Qassim Region.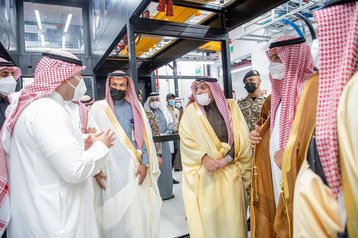 "Today, we were honored by the inauguration of His Highness, the Governor of Al-Qassim region, for the data center in Al-Qassim region, to be the fourth place after Riyadh, Jeddah, and Dammam," the company said on Twitter.
STC CEO Olayan Alwetaid has said that the data center comes as part of the series of facilities launched by the group across the Kingdom.
In November 2021, STC announced plans to build a total of 125MW of capacity across a total of more than 180,000 square meters (1.9 million sq ft) of land in a SAR1.5 billion ($400 million) expansion project.
The company said construction of data centers at six sites was already underway, and expected to be completed in 12 months. At full build-out, the telco's data center portfolio will total 16 data centers that include 17,000 storage units, serving eight parallel sites distributed over six cities including Riyadh, Jeddah, and Dammam.
In January 2021, STC launched two new data centers in Jeddah and Al-Madina, with a third in Riyadh due to come online soon after.
Earlier this month, announced that it will separate its data center business into a new wholly-owned subsidiary. The telco said it intends to transfer its data centers, international submarine cables, and international points of presence assets to the new company valued at approximately SAR 2.1 billion ($559.7m).
More in Construction & Site Selection