Saudi Telecom Company (STC) has announced that it will separate its data center business into a new wholly-owned subsidiary.
STC said it intends to transfer its data centers, international submarine cables, and international points of presence assets to the new company valued at approximately SAR 2.1 billion ($559.7m).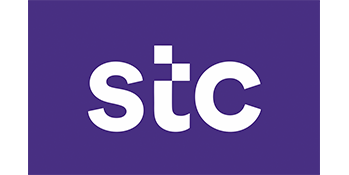 The new as-yet-unnamed company's initial capital will be SAR 100 million ($26.6m) and it will be 100 percent owned by STC. The telco said it expects to inject a further SAR 1.7 billion ($453.1m) into the firm in additional investment in the future. STC hopes the move will draw more foreign investment into digital infrastructure in the kingdom.
"The initiative to establish the new company will boost Saudi Arabia's current position as the region's digital hub and beyond, thru [sic] leveraging Saudi Arabia's geographical location at the heart of the Middle East as a hub connecting Asia, Africa, and Europe," STC said in a statement. "The new company will manage and continue to invest in submarine cables including new ones landing in multiple points of Saudi Arabia. It will also manage data centers and continue to invest in new ones across KSA and the region and other digital infrastructure to attract foreign direct investments and localize contents and cloud services to realize Saudi Arabia's digitization plans."
The company this week also signed a strategic agreement with China's Huawei to set up local data centers in the Kingdom; the deal will see manufacturing facilities for data center equipment and hardware established in Saudi Arabia.
In November 2021, STC announced plans to build a total of 125MW of capacity across a total of more than 180,000 square meters (1.9 million sq ft) of land in a SAR1.5 billion ($400 million) expansion project.
The company said construction of data centers at six sites was already underway, and expected to be completed in 12 months. At full build-out, the telco's data center portfolio will total 16 data centers that include 17,000 storage units, serving eight parallel sites distributed over six cities including Riyadh, Jeddah, and Dammam.
In January 2021, STC launched two new data centers in Jeddah and Al-Madina, with a third in Riyadh due to come online soon after.