Space's Starlink satellite service has launched in Africa. It also signed a Japanese airline as a new customer.
Starlink launches in Africa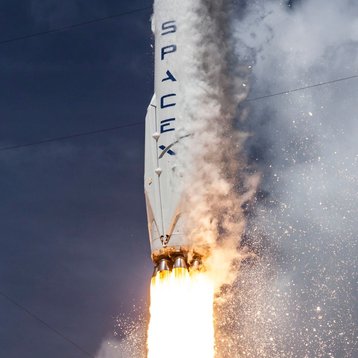 Starlink has launched commercial operations in Africa, debuting this month in Nigeria and quickly followed by several small islands off the coast of Madagascar.
"Starlink is now available in Nigeria – the first African country to receive service!" the company tweeted this week.
This week Minister of Communications and Digital Economy, Isa Pantami, said that Nigeria has achieved 100 percent broadband coverage thanks to the launch of the satellite service. Starlink received licenses to operate in both Nigeria and Mozambique last year.
The service is now also available Mayotte, a small island between Madagascar and Mozambique owned by France, and Reunion, another French island off the coast of Madagascar.
Last year Starlink launched on the remote Pacific islands of Easter Island and Pitcairn Island.
Starlink signs Zipair as a customer
Japanese airline Zipair has partnered with SpaceX's Starlink for in-flight Wi-Fi.
The Tokyo-based company this week announced it will use Starlink's Low Earth Orbit (LEO) satellites to provide Internet to all passengers in-flight.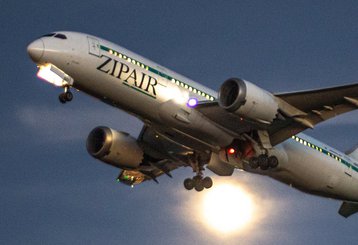 "We are committed to pushing the boundaries of what's possible in air travel and are excited to be a part of that future," said Zipair president, Shingo Nishida. "We believe that our work with SpaceX is very important to increase the speed of in-flight Internet communications and achieve a new standard in the industry. "
The company said it was the first Asian airline to partner with the satellite firm. The companies are currently working through an engineering review and regulatory certification process for Zipair's fleet for Starlink installation.
SpaceX vice president of Starlink Sales, Jonathan Hofeller, added: "As the first Asian airline to implement Starlink, Zipair is setting a new standard for in-flight connectivity, and we're excited to work with the company to provide this modern in-flight connectivity experience."
The company has previously signed aviation industry deals with Hawaiian Airlines, airBaltic, and private plane provider JSX.
OneWeb signs deal with Kazakhstani railways
Rival LEO satellite firm OneWeb this week signed a Memorandum of Understanding (MoU) with Kazakhstan National Railways Company (Kazakhstan Temir Zholy) to explore the provision of satellite connectivity for railway stations and rolling stock across the Republic of Kazakhstan.
The agreement would cover both the state-owned company's passenger and cargo transportation business and includes the intention to run service trials for both fixed and mobility solutions ahead of a commercial launch later this year.
Ben Griffin, VP mobility and EMEA region, OneWeb, said: "We are happy for the opportunity to cooperate with the National Railways in Kazakhstan in developing connectivity solutions to address the current and future connectivity needs for fixed sites, such as railway stations, cargo terminals, and seaports, and moving platforms, including rolling stock."
Anuar Akhmetzhanov, deputy chairman for strategy and digitalization at Kazakhstan Temir Zholy, added: "At KTZ JSC, we're pleased to cooperate with OneWeb to explore the technological solutions that provide a high-speed connection with low latency and constant connectivity to ensure digitalization of the transport and logistics corridor from East to West, including seaports, railway stations, marine vessels, and rolling stock."
EchoStar begins work on LEO satellite fleet
US satellite firm EchoStar is beginning construction of its own LEO satellites to support the Internet of Things (IoT).
The company, which owns Hughes Network Systems, this week announced an agreement with satellite manufacturer Astro Digital for the construction of a global S-band mobile satellite service (MSS) network.
Beginning in 2024, the 28-satellite constellation will deliver global Internet of Things (IoT), machine-to-machine (M2M), and other data services. The satellites will be enabled with the LoRa protocol for connecting IoT devices, and also support 5G non-terrestrial network (NTN) services.
EchoStar, which is also an investor in OneWeb through Hughes, will operate the constellation through its Australian subsidiary, EchoStar Global. The MSS network will also be integrated with Echostar's EchoStar XXI geostationary satellite in orbit above Europe.
"This agreement represents another step forward towards our goal of a global non-terrestrial 5G network," said Hamid Akhavan, CEO, EchoStar. "With our engineering ingenuity, our service delivery expertise, and our spectrum rights, EchoStar is uniquely positioned to offer worldwide S-band satellite services to help meet the insatiable demand for complete and constant connectivity."