A consortium led by former Telkom CEO Sipho Maseko is attempting to buy a majority stake in the South African operator.
Telkom confirmed that it has been approached by Maseko, and early discussions have focused on the price of the stake and funding sources for a potential deal.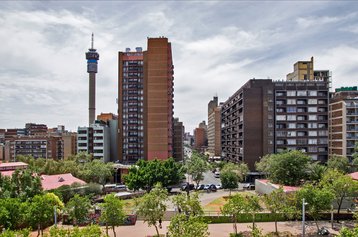 Telkom has been struggling somewhat of late: its full-year earnings fell by 76.6 percent this year due to inflation and increased operational costs caused by crippling power cuts in South Africa.
"The company confirms that it has received an unsolicited non-binding indicative letter from the consortium for the acquisition of a controlling stake in Telkom, the merits of which are being assessed by the Telkom Board of Directors in accordance with its fiduciary duties," Telkom said in a statement, which noted it's requested further clarity on the bid.
Maseko's current company Afrifund Investments Proprietary Limited is leading the consortium, which also includes Axian Telecom and the Government Employees Pension Fund, managed by the Public Investment Corporation.
Maseko left Telkom at the end of 2021, six months earlier than planned, saying that after eight years at the telco, it had "become part of my very being".
Last year MTN Group expressed an interest in acquiring Telkom before walking away from talks. Telkom also entertained interest earlier this year from Rain, another South African operator, but talks fell through.
Telkom was founded in 1991 by the South African government out of the Department of Posts and Telecommunications and launched South Africa's first mobile services in partnership with Vodafone in 1994.
Telkom has more than 17 million mobile subscribers.