Sigfox owner UnaBiz has raised $25 million.
UnaBiz first raised $25 Million in its original Series B funding round led by SPARX Group in October 2021, with participation from CDIB, G K Goh, and Thaioil. It previously raised $10 million in a Series A round in 2018.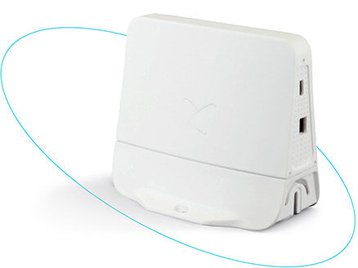 This week the company said it closed its Series B at over $50M, with an extension round led by SPARX Group and followed by G K Goh Holdings, and Optimal Investment. The new financing is reserved for existing investors.
"UnaBiz acquisition of the 0G technology significantly enhances and cements the group's position as the global leader of Massive IoT. As the technology owner of the most energy-efficient LPWAN technology available on the market, UnaBiz is in a prime position to champion the convergence of Massive IoT communication technologies (from 0G to 5G) to help enterprises achieve their digitalization and sustainability goals," Shuhei Abe, President, and CEO of SPARX Group said.
Founded in 2010, IoT network provider Sigfox filed for insolvency protection in France earlier this year, citing slow sales of its products and challenging conditions in the IoT industry due to Covid-19. Singapore-based IoT network firm Unabiz subsequently acquired Sigfox and its French network operations for a reported €25 million ($27m).
Founded in 2017, Singapore-based UnaBiz offers IoT solutions using low-power wide-area (LPWA) technologies such as Sigfox, LTE-M, NB-IoT, and LoRa. It owns and operates the Sigfox 0G Network in Singapore & Taiwan.
SPARX Group is an independent investment company based in Tokyo, Japan, that manages over US$10 billion worth of assets. It is listed on Tokyo Stock Exchange.
"We are encouraged by the trust and confidence of our investors in this extension round despite the current economic climate," said Henri Bong, co-founder, and co-CEO of UnaBiz Group. "With their strong support and the newly energized team that consists of key executives with deep expertise in technology, operations, sales, and marketing, the UnaBiz team will work closely with and through our global partners and 0G Operators around the world to drive Massive IoT."
Goh Yew Lin, Managing Director, G. K. Goh Holdings, a Singapore-based investment company, said: "We are happy to increase our investment in UnaBiz as it accelerates its geographical reach following the acquisition of Sigfox. The company's team has demonstrated focus, foresight, and entrepreneurial energy, and we look forward to the next phases of its growth story."
Philippe Chiu, Co-Founder, and Co-CEO of UnaBiz Group said the funding will be used towards research and development. The company's product portfolio will also be expanded to integrate more LPWAN and satellite technologies,