Sigfox, the French IoT firm that recently filed for insolvency, is to be acquired by UnaBiz.
Founded in 2017, Singapore-based UnaBiz offers IoT solutions using low-power wide-area (LPWA) technologies such as Sigfox, LTE-M, NB-IoT and LoRa. It owns and operates the Sigfox 0G Network in Singapore & Taiwan.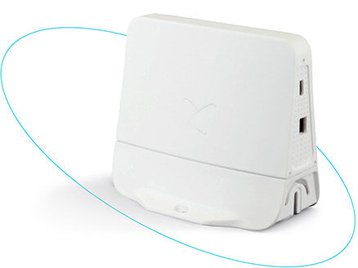 In February 2022, Sigfox filed for insolvency protection in France, citing slow sales of its products and challenging conditions in the IoT industry due to Covid-19.
This week the Commercial Court of Toulouse announced the appointment of UnaBiz as the new owner of Sigfox. The Administrators, Sigfox Management and the Employee Representatives will work alongside UnaBiz over the next few weeks to ensure a smooth transition of ownership to Sigfox's existing commercial activities.
Unabiz has acquired both Sigfox SA, and Sigfox France SAS, its network operator subsidiary in France. Terms of the deal were not disclosed, but Enterprise IoT Insights reports the fee was in the range of €25 million ($27m).
Upon handover, UnaBiz said it will safeguard 110 of the 174 existing employees and make financial and operational assessments to protect the firm's assets, books, and network and backend systems.
"I want to thank the entire Sigfox community for supporting us, and the French government for authorizing our investment. While the transition of ownership marks a new beginning for Sigfox, UnaBiz will definitely guarantee the French sovereignty of Sigfox," says Henri Bong, co-founder and co-CEO of UnaBiz. "On top of securing the sales pipeline for Sigfox in the next 12 months as global markets emerge from the pandemic, UnaBiz and Sigfox will strive towards the convergence of LPWAN. The new Sigfox will reinvent itself and collaborate with other IoT communication technologies to seize new market opportunities."
Founded in 2010, Sigfox – which develops low-power wireless networks for IoT devices – raised more than $300 million from investors including Salesforce, Intel, Samsung, NTT, SK Telecom, energy groups Total and Air Liquide, and others. However, last financial year, the company posted a net loss of nearly €91 million ($102m) on revenues of just over €24 million ($27m), and financial debts of €118 million ($132.8m).
In March, Sigfox CEO Jeremy Prince said nine companies had filed an interest in acquiring at least part of Sigfox, with seven proposing to take over both Sigfox Corporation as well as Sigfox SAS, the operator in France.
The buyers included French IoT firm Actility, South African investment fund Buffet Investment Services Consortium, Greybull Capital LLP, technology firm Groupe Zeka, IT consultancy Sentiens, and others. Unabiz had reportedly feared it would lose out on the bid due to it being a foreign company, with local engineering firm OTEIS France seemingly the frontrunner for much of the process.
Prince said after he joined last year he tried but was unable to find new funds, and the pandemic and subsequent supply chain issues caused the company "several million euros" in losses in 2021 alongside the failure to collect customer orders on time.
"These difficulties added together, the debt grew heavier and I preferred, instead of requesting additional financing, to take my responsibilities and place Sigfox in receivership," he said.
UnaBiz raises $25 Million in a Series B funding round led by SPARX Group in October 2021, with participation from CDIB, G K Goh and Thaioil. It previously raised $10 million in a Series A round in 2018.
The company promoted co-founder Philippe Chiu to co-CEO in November 2021 and acquired industrial IoT tracking solutions provider SensaTag in February 2022.
"Congratulations to Unabiz," Prince said on LinkedIn. "I wish them and the Sigfox employees all the best for the next chapter of the Sigfox adventure. No doubt that with such great teams coming together, the future will be bright."
In reply to asking about what he planned to do next, Prince suggested he won't be involved with the company going forward: "I need to start thinking about my next adventure as I was focused on Sigfox and this process until now…"
Prince took over from Sigfox co-founder Ludovic Le Moan, who stepped down. French reports said Le Moan had wanted to buy Sigfox out of bankruptcy via a new company, Sentiens, but was unable to secure funding.