French Internet of Things (IoT) startup Sigfox has nine potential buyers interested in rescuing the struggling company.
The IoT firm filed for protection in France last month, citing slow sales of its products and challenging conditions in the IoT industry due to Covid-19. The receivership/rehabilitation proceeding – akin to Chapter 11 in the US or Administration in the UK– was opened in the Commercial Court of Toulouse at the request of the company.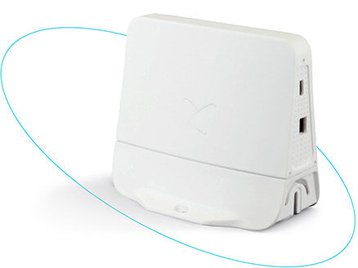 Speaking to JDN, Sigfox CEO Jeremy Prince said nine companies had filed an interest in acquiring at least part of Sigfox, with seven proposing to take over both Sigfox Corporation as well as Sigfox SAS, the operator in France.
The buyers include:
French IoT firm Actility (for the Corp only);
Buffet Investment Services Consortium, a South African investment fund (for the Corp only);
Greybull Capital LLP;
Heliot Europe Gmbh, a Sigfox operator in Central Europe;
Iwire Innovation Management Ltd, a Sigfox operator in the Middle East;
UnaBiz, Sigfox operator in Asia;
Oteis France, a French infrastructure consulting & engineering group;
Sentiens, a French IT consultancy co-founded in 2021 by Sigfox founder and former-CEO Ludovic le Moan
Groupe Zekat, a French technology group
"I am reassured by these offers, it is a good start," said Prince.
Founded in 2010, Sigfox – which develops low-power wireless networks for IoT devices – is continuing operations in the meantime. As to why the company reached this point, Prince said the "take-off of IoT" didn't come at the right time, even if he has "no doubt that the volumes to come will be substantial."
Prince said after he joined last year he tried but was unable to find new funds, and the pandemic and subsequent supply chain issues caused the company "several million euros" in losses in 2021 alongside the failure to collect customer orders on time.
"These difficulties added together, the debt grew heavier and I preferred, instead of requesting additional financing, to take my responsibilities and place Sigfox in receivership," he said.
Prince noted other Sigfox subsidiaries – such as the US unit – are not in receivership and continue their activities normally. He noted the buyer of Sigfox Corporation will have two options: either take over all the subsidiaries as is, with their current contracts and debts, or look to sell them.
An early player in the IoT network space, Sigfox had raised more than $300 million from investors including Salesforce, Intel, Samsung, NTT, SK Telecom, energy groups Total and Air Liquide, and others. However, last financial year, the company posted a net loss of nearly €91 million ($102m) on revenues of just over €24 million ($27m), and financial debts of €118 million ($132.8m).