French Internet of Things startup Sigfox has filed for insolvency.
First reported by Techcrunch & French Tech Journal, the company has filed for protection in France, citing slow sales of its products and challenging conditions in the IoT industry due to Covid-19.
"The Commercial Court of Toulouse opened today at the request of the CEO, a receivership/rehabilitation proceeding with maintenance of activity for Sigfox and its subsidiary Sigfox France SAS (France's operator), with an initial observation period of 6 months," the company said.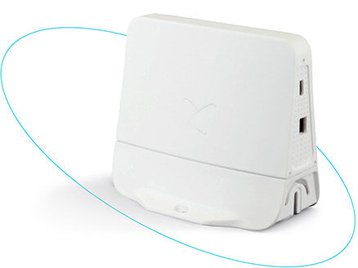 The receivership/rehabilitation proceeding – akin to Chapter 11 in the US or Administration in the UK– was opened in the Commercial Court of Toulouse at the request of the company.
The company said the process, which will initially last six months, will allow it to seek a buyer "to support Sigfox's long-term development and propose to maintain jobs."
Founded in 2010, Sigfox – which develops low-power wireless networks for IoT devices – said it will continue operations in the meantime.
"The decision to place Sigfox under the protection of the Justice through this proceeding was made because of a slower-than-expected adoption cycle for its technology, despite effective shareholder support," Sigfox said in a statement to TC. "In addition, the IoT sector has suffered from the Covid-19 pandemic crisis, slowing down activity over the past two years and putting the pressure on the electronic components market, now in shortage. These factors combined have strongly impacted the company's financial situation, in particular its debt level, which now makes it difficult to speed up the development of Sigfox and its worldwide recognized technology in an increasingly competitive market."
An early player in the IoT network space, Sigfox had raised more than $300 million from investors including Salesforce, Intel, Samsung, NTT, SK Telecom, energy groups Total and Air Liquide, and others. However, last financial year, the company posted a net loss of nearly €91 million ($102m) on revenues of just over €24 million ($27m), and financial debts of €118 million ($132.8m).
Update: Sigfox reached out to DCD to clarify that it is not going into bankruptcy (specifically liquidation, which we didn't mention), but filing for rehabilitation (i.e. a restructuring during which there is a pause on payments to creditors amid insolvency, that can lead potentially lead to liquidation if no solution is found).