Serverfarm has expanded the power capacity of its Toronto data center, TOR1.
An extra 14MW has been added to the facility, bringing its utility power availability to more than 21MW. The project involved a new suite that had started construction 10 months ago and completed amidst the current Covid-19 pandemic.
TOR1 is located at 300 Bartor Road, Toronto, Canada. The data center was about 30,000 sq ft (3,000 sqm) with about 6MW of power. Following the upgrades, it's unclear by how much the TOR1 has increased. However, Serverfarm says it has reused an existing 80,000 sq ft (8,000 sqm) building.
Growing Canadian footprint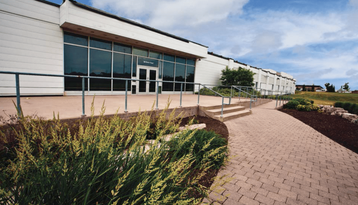 The company's plans were backed by its investors, TD Securities, and Israel Discount Bank.
Avner Papouchado, CEO of Serverfarm, said: "Data center capacity in the Toronto area is in tight supply, and our vision to develop new capacity within an existing facility started 10 months ago, long before the global shock of the pandemic. We're immensely proud of our teams for working so hard to make this capacity available so quickly.
"That this was achieved while maintaining worker safety despite having to work in lockdown conditions points to their professionalism and our ability to adapt to the rapidly changing conditions wrought by the Covid-19 threat."
This is the second piece of news to come in about TOR1 in less than a month. Back in May, Salute Mission Critical (Salute) an organization that brings military veterans into the data center industry, signed a deal with Serverfarm to provide engineering services.
Salute founder Lee Kirby explained why former military personnel was a good fit in the data center industry in a DCD interview in 2018: "Take a typical infantryman [he also explained that 15 percent of veterans are women]. He maintains a weapon, a vehicle, and a communications system. He must operate with local people, work around dangerous equipment, and deal with the unexpected.
"There is no civilian training or experience that can equal that," Kirby said. "They adapt and train quickly, and communication and coordination are bred into them."