American data center operator Server Farm Realty has arrived to Europe with the acquisition of an 8MW facility in Feltham, on the outskirts of London.
The site adds another 120,000 square feet to ServerFarm's already sizeable portfolio, which comprises more than 1 million square feet across seven facilities in the US and Canada.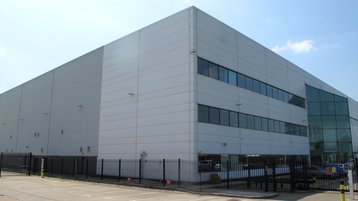 A challenger appears

ServerFarm didn't disclose the name of the previous owner, but the image seems to correspond to the Michael Perry Technology Centre, a data center currently occupied by T-Systems - a subsidiary of Deutsche Telekom. According to a report in Computer Weekly, T-Systems is in the process of leaving the facility for a larger, recently constructed space operated by Virtus Data Centres; in 2016, the company said it expected the migration project to take five years.
The sale of the site in Feltham looks to have been handled by real estate specialist Cushman & Wakefield. The advertisement notes that the current tenant "wishes to retain capacity within the data center under a MSA at a prevailing market rate."
"We are excited to add this property to our portfolio in order to serve the growing needs of our clients in this market," said Jim Shanahan, VP of Global Operations for ServerFarm.
"Through ServerFarm's operational expertise we provide exceptional value for customers and easy entry to the London ecosystem. Our quick-to-market deployments create a dynamic opportunity for businesses, and we have already added several new customers into the data center."
This is not the first instance of ServerFarm going after corporate data centers: at the end of last year, the company announced it was acquiring a facility in Suwanee, Georgia, previously serving as the main data center of chipmaker AMD.