Compass Datacenters acquired land in Etobicoke for a Toronto data center campus.
Costing $100m in its first phase, the initial data hall will support 27MW of critical IT load with the first 10MW completed in Q3 of this year. The data center will be a retrofit of an existing logistics building.
The Compass points north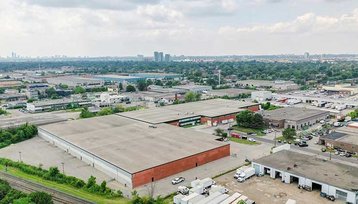 "This $100 million phase one demonstrates our commitment to Toronto," AJ Byers, president, international of Compass Datacenters, said.
"Our customers see Toronto as an emerging, important hyperscale market. This project validates our ability to rapidly deliver capacity to meet customer's aggressive timelines today and in the future."
Chris Crosby, CEO of Compass Datacenters, added: "Along with our Montreal facilities, this new campus provides our customers diverse deployment regions in eastern Canada, helping us deliver capacity where and when our customers need it."
The company entered the Quebec market last year with the acquisition of Root Data Centers, which gave it two Montreal facilities. At the time, the company said it would develop up to $3 billion in new data center campuses, with backing from long time investors RedBird Capital Partners and Ontario Teachers' Pension Plan, as well as new investment from Israeli real estate developer the Azrieli Group Ltd.