Compass Datacenters has begun constructing a data center campus on 225 acres of land 20 miles south of Dallas.
The Red Oak Campus could support more than 350MW of IT load for hyperscale, cloud and enterprise customers. The first 6MW facility will be going live by the middle of 2020, according to the announcement. The new campus has a dedicated high-voltage power substation, and is served by multiple carriers with diverse fiber routes.
Dallas floodgates?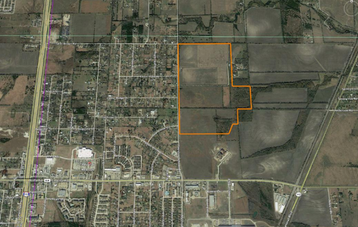 In 2019, the Dallas-Fort Worth area experienced a period of over-supply: in August providers were holding back on expansions, real estate expert CBRE told DCD, as there was at that time 400MW planned for the area, while 68MW still hadn't been absorbed by customers.
CBRE told us this would be a short term anomaly, which had been caused by a lot of large players becoming aware of the potential in Dallas at the same time. Compass CEO Chris Crosby clearly believes the blip has cleared, commenting in the announcement: "The Dallas area continues to be one of the most dynamic data center markets in the country. Red Oak is the latest step in our effort to expand in key markets across the United States and Canada."
The market is diverse, according to CBRE's data center SVP Brant Bernet: "Dallas, probably more than any other market, doesn't rely on one sector," he told us, so a few big deals in one sector could change things.
Compass is emphasizing the role of hyperscalers: "Compass is a trusted partner to the hyperscale customers we work with, delivering custom, rack-ready facilities on an industry-leading timeline," said Nancy Novak, the company's SVP of construction. "Customers look to us to accelerate the delivery process in a cost-effective manner."