Segro has purchased a retail park in Slough for £120.25 million (~$145m) with the potential to turn it into a data center campus.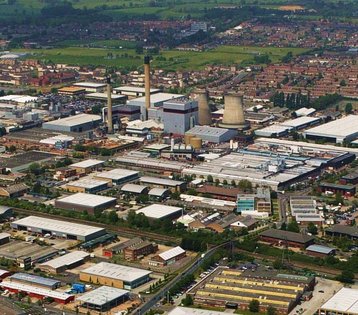 The Bath Road Shopping Park is the latest in a series of investments Segro (formerly known as Slough Estates Group) has made in the area, and spans around 11.4 acres and houses 10 retail warehouse units extending to 191,500 sq ft, (17,800 sqm), four of which are currently vacant and available for immediate redevelopment. Those units that remain have leases that expire between 2023 and 2028.
In a press release, Segro described the land as providing 'an opportunity to redevelop the site into modern warehousing suited to a variety of users, including data centers'.
With land suitable for industrial development in the Thames Valley district hard to come by, the retail park is in a prime location being fewer than 30 miles away from London and on the same street as the Segro-owned Slough Trading Estate.
The retail park was purchased from the Royal London Asset Management (RLAM) on behalf of The Royal London Mutual Insurance Society Limited. Elise Buchanan, senior asset manager at RLAM said: "Royal London is delighted to announce the sale of the Bath Road Shopping Park, Slough. In a challenging market, the price achieved reflects a premium to the existing use value."
The sale was completed with CBRE And GunnerCooke advising RLAM, alongside Knight Frank and CMS working with Segro.
Segro is a UK Real Estate Investment Trust which owns, manages, and develops modern warehouses and industrial property. The company has properties in the UK. France, Czech Republic, Poland, Italy, the Netherlands, Belgium, Spain, and Germany. This latest purchase marks yet another big investment by Segro into Slough's data center market.
In December 2021, the property developer paid £425 million ($570m) for an office park opposite Segro-owned Slough Trading Center, effectively merging the two, in order to develop a cluster of data centers.
In January 2022, Global Technical Realty broke ground on a 40.5MW data center at Slough Trading Estate, leasing the space from Segro, and in August 2022, Segro announced its application to develop a further data center park in Thorney Business Park in Iver, just six miles away from the Trading Estate.