Data center shell provider Segro has applied for permission to begin a new data center park, east of its main focus the Slough Trading Estate.
Segro has applied to build a 65,000 sqm (700,000 sq ft) data center within the Thorney Business Park, in Iver, a village about six miles east of the major data center hub of Slough. Alongside the building (DC1), the proposal includes drawings for two more facilities (DC2 and DC3).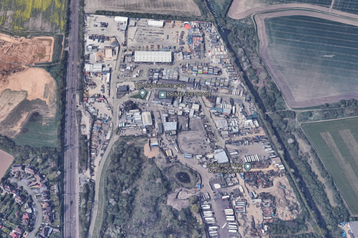 Another Iver project emerged in April, when Amazon bought a logistics estate, the Ridgeway Distribution Centre, virtually adjacent to Thorney Business Park.
"Segro is seeking to redevelop part of the Thorney Business Park to deliver a data center complex that responds to the technical constraints and opportunities including landscape considerations balanced with securing an appropriate quantum, height, scale and layout to meet the needs of the data centre operators," says the planning statement [PDF].
The current proposal is for "DC1," which will be a 19.5m high building, with three stories of data halls, and a further 5.5m height of cooling equipment on its roof. The application also asks for "ancillary office space, plant equipment, and back-up generation."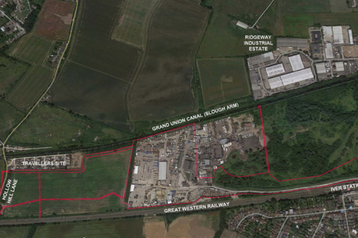 Segro proposes to build a new access road to the site, along with car parking and cycle parking, and necessary landscaping and power distribution infrastructure.
Unlike some data center proposals, Segro says this one would reduce noise and disturbance, as it would replace heavy industries which produce a lot of heavy goods vehicle (HGV) traffic: "The data center proposal will result in a considerable reduction in HGV movements from the site through the redevelopment of part of the Business Park."
The site on Thorney Lane has been an industrial site for a long time, sandwiched between the Victorian Great Western Railway and the Grand Union Canal. It was a gravel pit in the 1890s, which was later filled with waste and spoil from the building of the M25 orbital motorway. In the 1970s it was a cement works, and it is now home to businesses including plant hire, transport services, ready mix concrete, and aggregate suppliers, scaffolders, fuel and lubricant suppliers, and property management services.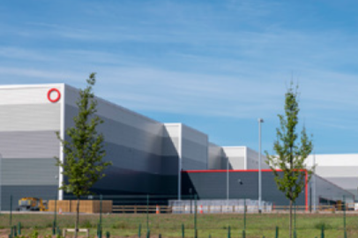 Few details of the data center plans are included as the actual buildings are only being put in for "outline" planning application, however, the application does include extensive images of data center color schemes and designs, suggesting that the designs would involve "careful selection of materials and refined detailing."
Suggested ideas include "possible imitation of the curved profile of the Class 800 electric trains that run on the adjacent Great Western Railway, and the evocation of the modular computer racks within a data center."
Further documents are available under reference P/9953/000 on Slough's planning portal.