Dish Wireless has launched its virtualized RAN (vRAN) 5G network with the support of South Korean vendor Samsung providing tens of thousands of radios.
It builds on the multi-year partnership that the pair signed last year, which sees Samsung providing support for Dish Wireless' 5G Open RAN rollout.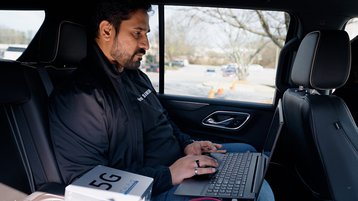 To support Dish with its nationwide rollout, Samsung has supplied the company with 24,000 5G Open-RAN compliant radios, plus 5G virtualized RAN (vRAN) software solutions.
The vendor has also supplied other 5G solutions, including its virtualized distributed unit (vDU), virtualized central unit (vCU), while its Open RAN-compliant 5G radios support the Dish spectrum bands.
In a press release, Samsung said that it built new dual-band and tri-band Open RAN-compliant radios specific for this deployment.
Dish Wireless noted that the partnership is supporting its target of providing its open and interoperable cloud-native network buildout to 70 percent of the US population.
"This milestone advances the wide-scale deployment of Samsung's vRAN in the US and we look forward to continuing our work with DISH Wireless to accelerate 5G expansion and lead the delivery of next-generation connectivity across the country," said Junehee Lee, executive vice president, head of global sales & marketing, networks business, Samsung Electronics.
Samsung has form for providing support for the deployment of 5G Open vRAN sites, with the company working with Fujitsu to help KDDI kick off the commercial deployment of its vRAN 5G sites in Osaka, Japan, last month.
Elsewhere, US carrier Verizon revealed in September of last year that it plans to deploy 20,000 vRAN sites by the end of 2025.