Samsung Electronics reported its lowest quarterly profit since 2014 as chip sales cratered amid a wider market slump.
But the company said that it did not plan to cut its investment in the sector, and would increase the proportion of capital investment that goes into research and development.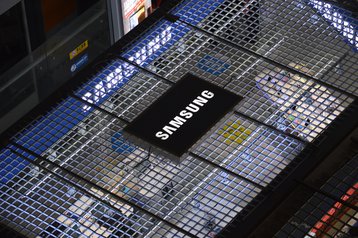 The company hopes to cut production organically, taking advantage of the lower demand to carry out equipment maintenance, upgrades, and move to more advanced chipmaking processes.
Memory chip rivals SK Hynix and Micron Technology announced spending cuts as the DRAM and NAND markets face an oversupply crisis.
But Samsung does not have plans to cut investment, despite chip prices falling below production costs and both products set to post a loss this quarter. In the last quarter, memory profits fell by 90 percent to the lowest levels since the first quarter of 2009.
While it is slashing production, analysts believe Samsung is using the downturn as an opportunity to gain market share, relying on its deeper pockets and better margins to push out rivals.
On the contract chipmaking side, TSMC has also announced some cuts. Chipmaker Intel, which hopes to build a contract business, plans major cuts after a record collapse in its core business.