Rolls-Royce and Daimler have teamed up to develop fuel-cells to give a carbon-neutral alternative to the diesel generator used by data centers.
In December, Rolls-Royce Power Systems and Lab1886, Daimler's innovation unit for new business models, agreed to develop hydrogen fuel cells, designed for cars, into a stationary power supply for safety-critical applications such as data centers. It's now been announced that the plan will use fuel cells developed by a joint venture between Daimler and Volvo.
Rolls-Royce plans to use fuel-cells in the emergency power generators it develops and distributes for data centers under its MTU brand.
This agreement will be signed and the project will be operating in Friedrichshafen, Germany, by the end of 2020, according to an announcement on Daimler's website.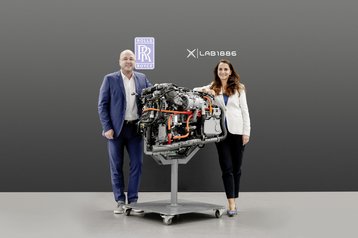 Fuel cells with Volvo
In April, Daimler Truck AG and the Volvo Group signed a €1.2bn ($1.4bn) joint venture for the development, production, and commercialization of fuel-cells for heavy-duty commercial vehicles like trucks and busses.
According to a report by the Financial Times, the new company, employing around 250 people, will be based in the German state of Baden-Württemberg, where Daimler brand Mercedes has based its fuel cell R&D.
There have been several joint ventures across the auto industry as companies hope to spread the cost of developing zero-emission vehicles, and more widely in other sectors. The Daimler-Volvo announcement came days after engineering firm Siemens announced it was teaming up with energy company Uniper to convert its coal power plants to use hydrogen, a carbon-neutral fuel.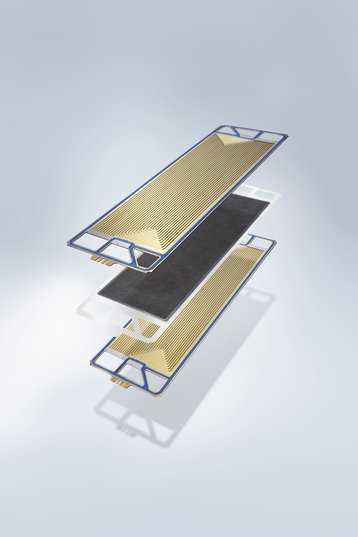 Hydrogen instead of diesel
Andreas Schell, CEO of Rolls-Royce Power Systems, said: "Under our MTU brand, we develop customized solutions, thousands of which we have already installed, for a data centers' individual, complex and growing energy needs.
"No other technology offers such high reliability, modular scalability, and all the advantages of renewable energies without dependence on the conventional energy market. Through the cooperation with Daimler Trucks, we will gain access to fuel-cell systems that meet our demanding requirements and will thus further strengthen our outstanding position in this growth market."
Martin Daum, chairman of the board of Daimler Truck AG and board member of Daimler AG, said: "For Daimler Truck AG, fuel-cell systems play a decisive role in achieving CO2-neutral transport – as a supplement to battery-electric drive.