Swiss pharma giant Roche is to develop quantum algorithms to help it discover and develop early-stage drugs as part of a deal with Cambridge Quantum Computing (CQC).
The company is planning to use CQC's quantum chemistry platform, EUMEN, to design and implement noisy-intermediate-scale-quantum (NISQ) algorithms for early-stage drug discovery, particularly for the treatment of Alzheimer's Disease.
An early step in the fight against dementia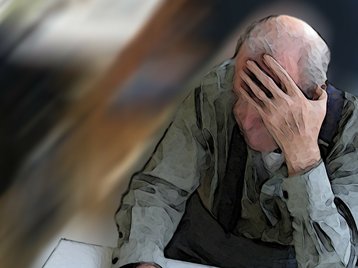 While the CQC deal will be focused on speeding up the discovery process for drugs to help treat Alzheimer's, it will likely be expanded in scope should it prove successful.
"For many years quantum computing has held out great promise for discovering new therapeutics that aid humanity in fighting some of the most devastating and damaging diseases. We are pleased that due to the careful and pioneering efforts of our research teams, some of this promise is starting to come to fruition," said Ilyas Khan, CEO of CQC.
Roche has been dabbling in quantum computing for some time, via tie-ups with Oxford University, for example, while Roche Partnering has for some time been examining potential partnerships with major technology companies. The deal with CQC looks to be the first in a number of Roche deals in quantum computing.
Using quantum computing techniques, Roche scientists hope to overcome otherwise insoluble chemical and pharmaceutical challenges behind drug development, speeding up the discovery and development process. However, in addition to its technical complexities, there are a variety of other challenges that have held back the development of quantum computing, such as providing stable and consistent cooling.
CQC was founded in 2014 and enjoys backing from a range of big-name investors, including Honeywell Ventures and IBM. It has a team of around 70 specialists in quantum computing and related applications.
Alzheimer's is a neurodegenerative disease, most commonly associated with old age, responsible for between 60 and 70 percent of cases of dementia. Symptoms include language problems, disorientation, mood swings, self-neglect and behavioral issues. Although speed of progression can vary, life expectancy from diagnosis can be anywhere between around three and nine years.
Current treatments for Alzheimer's are poor, with drugs only able to temporarily improve symptoms, at best.