Saudi Arabia and the United Arab Emirates have bought thousands of Nvidia GPUs as they develop generative AI applications.
The Financial Times reports that the Saudi government, through King Abdullah University of Science and Technology (Kaust), has acquired at least 3,000 Nvidia H100 chips, each worth around $40,000. They are expected to be delivered by the end of the year.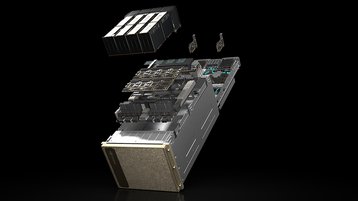 Kaust already owns at least 200 Nvidia A100s, and is building the Shaheen III supercomputer featuring 700 Grace Hoppers, for the end of the year.
The UAE has secured 'thousands' of Nvidia GPUs, and has developed its own open-source large language model, Falcon, at the state-owned Technology Innovation Institute in Masdar City, Abu Dhabi. That model was trained on 384 A100 chips.
UAE-based tech company G42, which has state ties, last month announced a ~$900 million deal with Cerebras for AI supercomputers based on its unique chip architecture, built in the US.
Earlier this month, it was revealed that Chinese tech giants are looking to buy $5 billion in Nvidia chips. However, due to export restrictions, the local companies can only acquire pared-back variants of Nvidia's chips, including the A800 and H800.