China's largest tech companies have ordered Nvidia GPU chips worth around $5 billion.
Baidu, ByteDance, Tencent, and Alibaba plan to spend $1bn on chips that will be delivered this year, and $4bn on chips for 2024, the Financial Times reports.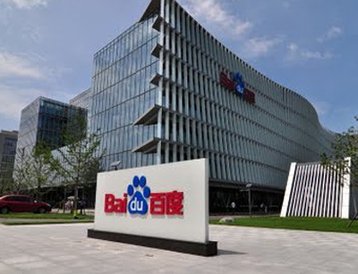 For the semiconductors due this year, it includes about 100,000 A800 processors. The A800 is a cut-back version of Nvidia's A100 GPU, with the chip's interconnect speeds halved to 300GBps.
The weaker version of the GPU was released last November due to US export controls that limit the performance of high-end chips sold to China. Now, Chinese tech companies are looking to stockpile A800s amid fears that the Biden administration is considering new export restrictions that could also ban those chips.
"Without these Nvidia chips, we can't pursue the training for any large language model," a Baidu employee told the FT.
Just like Western hyperscalers, Chinese companies are seeking to build their own large language models and generative AI tools following the release of OpenAI's ChatGPT.
TikTok-parent ByteDance already has 10,000 Nvidia GPUs, and has ordered almost 70,000 A800 chips to be delivered next year, worth about $700 million, the FT reports.
The news comes as President Biden issued an executive order aimed at further restrictions on AI, quantum computing, and chip technology exports to China. James Early of investment platform BBAE told BBC Radio that the executive order's scope is still being set: "There's a 45-day comment period and this will kick in next year. It's really more bark than bite."
Nvidia shares fell by four percent last night, on fears of further restrictions by the US - and potential possible restrictions by the Chinese government on US exports to China. Tineke Frikkee, of Wavertree Investment told the BBC: "There's a bit of a scramble of Chinese companies trying to buy as many Nvidia chips as possible."
More in The Compute, Storage & Networking Channel