Amazon planned to launch a cloud gaming service this year, but the product might be delayed until next year due to Covid-19.
The New York Times reports that 'Project Tempo' will be part of a wider push into video games by the retailer and cloud company, that includes the company publishing its own video games, Crucible and New World, next month, and integrating its titles with Twitch - a platform for streaming game video for other people to watch, that Amazon acquired in 2015 for $970 million.
Stream on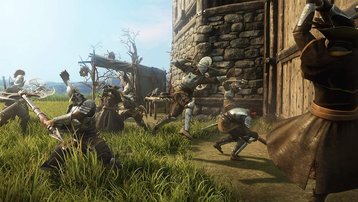 Amazon's cloud gaming service has been long-rumored, and would be far from the first such platform.
OnLive started in 2003 with the aim of delivering cloud gaming from five colocation data centers, but ultimately declared bankruptcy in 2015. Its assets were acquired by Sony, which also spent $380 million on rival platform Gaikai to build PlayStation Now, its own cloud gaming service.
GPU-maker Nvidia offers GeForce Now, while French cloud gaming start-up Blade runs its Shadow service from Equinix data centers. In 2018, video game publisher Electronic Arts announced its own streaming platform, Project Atlas.
The other major cloud providers are also building their own cloud gaming services. Late last year, Google launched 'Stadia,' but with a high cost and few games, it has seen limited success. Microsoft plans to roll out xCloud this year, with its server blades including eight Xbox One S consoles in a single server instance.
"Cloud game-streaming is a multi-faceted, complex challenge," Kareem Choudhry, corporate VP of gaming cloud at Microsoft, said when xCloud was announced in 2018.
"Unlike other forms of digital entertainment, games are interactive experiences that dynamically change based on player input. Delivering a high-quality experience across a variety of devices must account for different obstacles, such as low-latency video streamed remotely, and support a large, multi-user network."