Google's cloud-based game streaming service will launch in November.
Stadia will come to Belgium, Canada, Denmark, Finland, France, Germany, Italy, Ireland, Netherlands, Norway, Spain, Sweden, the United States and the United Kingdom, with further territories expected to be rolled out next year.
We're going to need more fiber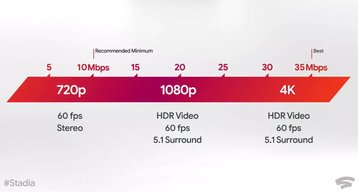 The service does not plan to be the 'Netflix-of-games' some expected, where users pay a flat fee to access everything. Instead, Stadia will come in two flavors: The free 'Base' version (coming out in 2020) and the $10 a month 'Pro' version.
Both versions will sell games that require additional expenditure to play, although the Pro version will provide an unspecified number of 'free' games "regularly."
The Pro version will stream games at a resolution of up to 4K, while Base only goes up to 1080p.
Stadia controllers, which connect directly via WiFi to the data center, rather than through a device, will set consumers back $70. Alternatively, Google will sell a 'Founder's Edition' for $130, which nets you a controller, a Google Chromecast Ultra, and three months of Stadia Pro (as well as another three months to share with someone else).
The service will launch with at least 31 games, including Destiny 2, Metro Exodus and Baldur's Gate 3.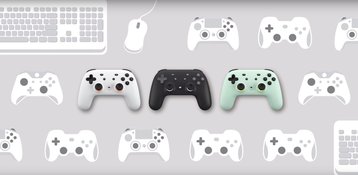 By the time Stadia releases, it will likely be joined by several other cloud gaming services.
Amazon, which owns its own games development studios, Twitch streaming and the world's largest cloud service, is heavily rumored to be developing its own service.
Microsoft last year detailed Project xCloud - a custom blade server that hosts the internal components of four Xbox One consoles, and associated infrastructure in its data centers. The company is expected to provide further details this week, at industry event E3.
Sony PlayStation, which already offers a limited cloud gaming service, but lacks a vast cloud infrastructure, last month revealed it had signed an MoU to explore bringing its service to Microsoft Azure.
There are also smaller approaches - GPU-maker Nvidia offers GeForce Now, while French cloud gaming startup Blade runs its Shadow service from Equinix and QTS data centers. Video game publisher Electronic Arts also announced its own upcoming streaming platform, Project Atlas, while Verizon is rumored to be developing its own service.