British game developer King, responsible for popular 'free-to-play' titles like Candy Crush Saga and Bubble Witch Saga, is moving its core infrastructure – including one of the largest Hadoop clusters in Europe - from an on-premises data center to Google Cloud.
The company says the shift to the public cloud will improve existing AI and machine learning programs, boost its analytics efforts and "allow it to differentiate and create unique capabilities not provided by the market."
"We look forward to seeing King deliver even richer gaming experiences for players worldwide through our deep collaboration and the unique products and services Google Cloud offers game developers," said Sunil Rayan, managing director for the gaming segment at Google Cloud.
Better tools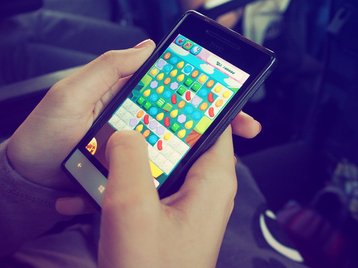 Established in 2003, King (formerly King.com) develops games primarily for social networks and mobile devices, rather than traditional platforms like PCs or videogame consoles. It was a pioneer of the 'freemium' model that relies on microtransactions - in games like Candy Crush, players can exchange real cash for in-game currency, and spend it on booster items to aid their progression.
This model has proved extremely successful, propelling King towards an Initial Public Offering in 2014.
At the same time, the company has been criticized for using analytics to create an addictive gaming experience akin to gambling, that would ensure players keep spending money.
In February 2016, King was acquired by gaming juggernaut Activision Blizzard for $5.9 billion, but it continues to operate as a separate entity. The company says it has around 270 million monthly players around the world.
"Today, King has one of Europe's largest Hadoop clusters, with a double-digit number of petabytes online for our data science and engineering communities to query," King's Åsa Bredin, FVP of Technology, and Jacques Erasmus, CIO, said in a statement.
"In the last couple of years, we started to ask ourselves whether a monolithic on-premise Hadoop environment best set us up for the challenges of the future, particularly in a world where public cloud is becoming an ever-greater part of the IT landscape, and – especially important for us – when much of the innovation in data science and data engineering is now taking place in public cloud.
"At the same time, a number of our teams had started to do more work with machine learning and AI – again, increasingly a public cloud story – so this was also a factor for us to consider.
"We believe that our move to Google Cloud Platform (GCP) – a transformational change for King that is already under way – will amplify our own talented engineers' efforts, allow us to focus more on differentiation – areas of effort where King needs unique capabilities not provided by the market – and reinvigorate King's reputation as one of the most innovative and future-facing tech companies in Europe."
To find out more about the impact of video games on the data center sector, read our feature: Game On: The industry that changed the world.