Rackspace Technology has filed a registration statement on Form S-1 with the Securities and Exchange Commission for an initial public offering.
The number of shares set to be sold, and the price range, have yet to be determined - but the company is thought to be looking to raise around $100m.
Cloudspace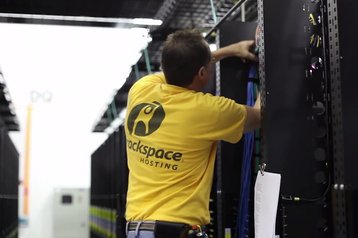 Rackspace was taken private by private equity firm Apollo Global Management in a $4.3 billion deal back in 2016.
The company had unsuccessfully pivoted from being a web hosting firm to trying to compete with public cloud providers, but has since shifted to multicloud technology services.
Former competitors have now been recast as friends - with the company this month announcing a strategic collaboration agreement with Amazon Web Services. "By strengthening our relationship with AWS, our preferred cloud provider, it makes it easier for our customers to accelerate the value they realize from the cloud," Rackspace Technology chief solutions officer Matt Stoyka said last week.
According to its S-1 filing, Rackspace brought in $2.44 billion in revenue in 2019, but recorded a net loss of $102.3 million. For the three months ended 31 March 2020, it had revenue of $652.7 million against a net loss of $48.2 million.
In June, Rackspace 'rebranded' as the ever-so-slightly different Rackspace Technologies. "Our new name, mission, and multicloud solutions better represent the full value we bring to market," CEO Kevin Jones said. "Our mission is simple. Embrace technology. Empower customers.​ Deliver the future."
The company's IPO will be made only by means of a prospectus, and is underwritten by Goldman Sachs, Citigroup Global Markets, and J.P. Morgan Securities.