Rackspace plans to focus on cloud optimization, security, cloud-native enablement, and data modernization in a multi-cloud revamp.
The company's "massive transformation" will also be marked by a minor transformation to its name, with the firm rebranding as Rackspace Technology.
All in on cloud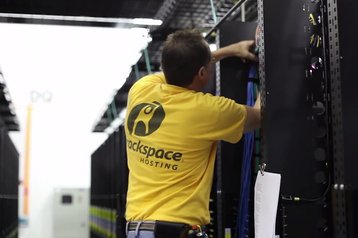 "Our technical acumen with the world's leading cloud technologies - across apps, data and security - empowers our customers to build new revenue streams, increase efficiency, and create incredible experiences," Kevin Jones, CEO of Rackspace Technology, said.
"Our new name, mission, and multicloud solutions better represent the full value we bring to market. Our mission is simple. Embrace technology. Empower customers.​ Deliver the future."
Jones took over a year ago today, coming in to try to turn around a struggling company.
Rackspace was taken over by private equity group Apollo in a leveraged buyout, had missed booking revenue commitments for 21 straight months, and was facing high staff turnover. Now, revenue is on target, and the company is thought to be considering going public once again.
Under Jones, the company acquired Onica, a major AWS managed services provider.
"Rackspace has been a tremendous partner, and their strategic shift to double down on new multicloud solutions addresses our long-term business needs," Scott Strickland, EVP & CIO of Wyndham Hotels & Resorts, said.