Rackspace Technology has appointed Amar Maletira as its new Chief Executive Officer.
Maletira has served as Rackspace Technology's president and chief financial officer since November 2020, has assumed responsibilities effective immediately. Maletira will also continue as the CFO until a permanent CFO is named.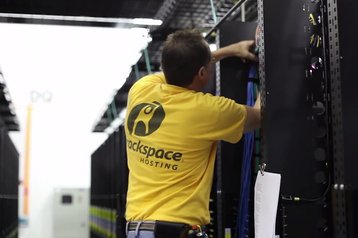 "I thank the board for the opportunity to lead Rackspace Technology. I am very excited about the journey ahead and look forward to leading the company as we transition to our new strategy and operating model. Powered by our strong Racker culture and devotion to driving fanatical experience for our customers, we believe the execution of our strategy will establish the company as an industry leader," said Maletira.
He replaces Kevin Jones, who had been CEO since 2019. Jones will take on the role of operating advisor with Rackspace investor Apollo Global Management.
"On behalf of the entire board of directors, I would like to thank Kevin for his service to Rackspace Technology over the past three and a half years. We look forward to working with him in his new role," added Maletira.
David Sambur, Co-Head of Private Equity at Apollo Global Management and Chairman of the Rackspace Technology Board of Directors, said: "Amar brings broad management and leadership experience, and over the course of his career, he has helped transform several multi-billion-dollar technology businesses. He has also been instrumental in crafting Rackspace Technology's new strategic direction and operating model. We believe his appointment as CEO will allow us to improve and accelerate the execution of our new go-forward strategy."
Before joining Rackspace, Maletira was Chief Financial Officer at Viavi Solutions, and before that held several roles at Hewlett-Packard for over 15 years, including CFO of Enterprise Services for Americas.
Initially formed as a hosting company, for many years Rackspace billed itself as a cloud provider to rival the likes of AWS before pivoting to managed services, consulting, and private/multi-cloud offerings. After its founding in 1998, the company first went public on the New York Stock Exchange in 2008. It was taken private in 2016 after Apollo Global Management acquired the company for $4.3 billion. It went public again, this time on the Nasdaq, in 2020.
Last year the company announced plans to lay off around 10 percent of its workforce – around 700 staff – as part of a restructuring plan, and would use the money saved to reinvest and expand its product offerings in "fast-growing" areas of the business. In May of this year the San Antonio, Texas-based firm said it was "evaluating strategic alternatives" for the business just two years after going public for a second time and was considering and splitting the company, only to decide last month to remain as it is and continue with restructuring.
Rackspace says it operates colocation services from more than 40 data centers globally, many from its acquisition of DataPipe in 2017.
More in Workforce & Skills