Managed IT specialist Rackspace has completed the acquisition of its largest rival, Datapipe, gaining 29 data centers across nine countries, along with 825 employees.
The company has promptly appointed Datapipe's chief technology and security officer Joel Friedman as its new CTO.
It has also appointed Dan Newton as senior vice president for account management and service delivery, and Dan Tudahl as general manager for government solutions.
Done deal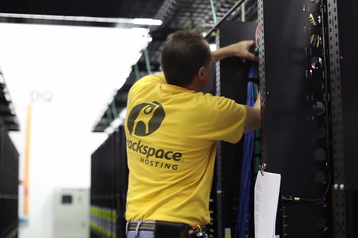 Just like Rackspace, Datapipe offers colocation, managed hosting and cloud services. The company has enjoyed partnerships with most major public cloud vendors including AWS, Microsoft Azure, Google Cloud Platform and the Alibaba Cloud.
Rackspace announced its intention to purchase Datapipe in September, calling it the biggest acquisition in its history but declining to provide any financial details.
The deal gives the company direct access to regions where it currently has little or no presence, like the West Coast of the US, Brazil, mainland China and Russia.
Rackspace says it has started the integration process, promising to maintain and enhance support levels for customers of both organizations.
"This acquisition demonstrates our commitment to become the world's number one provider in IT as a service," said Joe Eazor, recently appointed CEO of Rackspace.
"Datapipe brings important new capabilities to Rackspace that will enable us to better serve customers, globally and at scale. Together, we will build on the industry leadership both companies established in expertise, reliability, security and support, to create a new level of end-to-end customer experience."
DCD spoke to Joel Friedman, the new CTO of Rackspace, at the end of 2016 in a feature on cloud security: It's not the cloud, it's you.