Rack Centre has completed an expansion project at its data center campus in Lagos, Nigeria.
The colocation firm has doubled capacity to 1.5MW and added 600 sqm (6,500 sq ft) of white space to the facility.
This expansion – known as the LGS 1 Project – is the first of two planned projects on the site. During the second LGS 2 phase of expansion Rack Centre aims to add a further 13MW of capacity across eight new data halls at the same campus, which should be ready for service in 2022. The halls will provide a mixture of retail colo and wholesale space for cloud & hyperscale customers.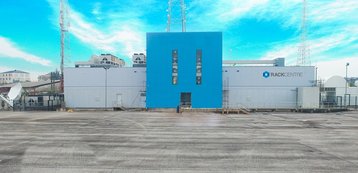 "The Lagos Campus data center has grown to be the largest carrier-neutral digital infrastructure hub in West Africa and West Central Africa, halving the latency of data transfer from South Africa to Europe and the USA," said Dr. Ayotunde Coker, MD of Rack Centre. "Rack Centre has set the bar for quality in Africa, being the first carrier-neutral company to be Constructed Facility Certified by the Uptime Institute in April 2017."
Founded in 2012, Rack Centre operates just the one campus in Nigeria, but was the first such facility in the country to achieve Uptime Institute Tier III certification. Last year private equity firms Actis and Convergence Partners took a controlling stake in the company, with Nigerian conglomerate Jagal remaining an investor.
The funding for this expansion will come from a $250 million pan-African data center platform established by Actis and Convergence Partners last year.