QTS is looking to expand its Piscataway campus in New Jersey.
According to My Central Jersey, QTS Investment Properties Piscataway, LLC – the owner of the property at 101 Possumtown Road – is seeking preliminary and final site plan approval and variance relief to build a two-story addition, approximately 45,000 square feet per floor, to its existing data center.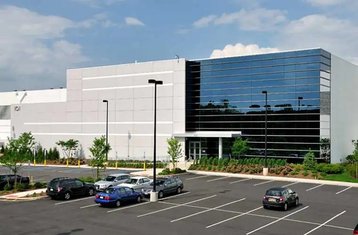 The 38-acre site has currently has multiple two-story structures, an accessory generator yard, and associated parking areas. The application is scheduled for a public hearing at the township planning board meeting later this week.
QTS acquired the 360,000 sq ft (33,500 sq m) Piscataway data center campus formerly owned by DuPont Fabros Technology for $125 million in 2016. It said at the time it planned to double its size and add an additional 8MW of critical power over the next few years.
The company says the campus has up to 52MW of critical power capacity with room for expansion, features 2MW of on-site solar power, and a rainwater collection system.
Founded in 2003 and based in Overland Park, Kansas, QTS is a real estate investment trust that owns more than seven million square feet of data center space in 28 locations across North America and Europe. Blackstone acquired QTS last year for a then-record $10 billion. The deal closed in September.