QTS has improved their position in the New York / New Jersey market with the acquisition of the LEED Gold Certified 360,000 sq ft (33,500 sq m) Piscataway data center formerly owned by DuPont Fabros Technology, Inc.
QTS has acquired (the acquisition closed on June 6) the entire 38 acre campus where the data center resides for $125 million and has plans to redevelop portions of the facility to increase capacity. The two data centers already operated by QTS in NJ, 32,000 sq ft in QTS Jersey City and 58,000 sq ft at QTS Princeton are operating at capacity.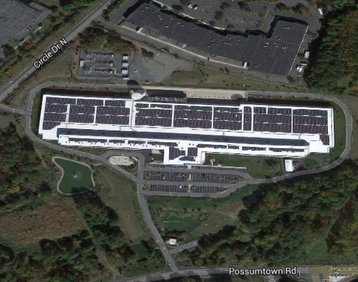 Space, and then some
The data center currently has 18 MW of critical power available, with 88,000 sq ft (8100 sq m) of raised floor space. Currently, 56,000 sq ft are occupied by a mix of pharma, media, and financial services companies.
The existing clients are making use of 8.4MW of the 18 MW currently available. Along with an onsite 112kVA power substation, the campus features a photovoltaic solar plant with panels producing 2 MW of power.
The facility is carrier neutral, with 18 carriers currently available on site, as well as a link to a point of presence for the Amsterdam Internet Exchange. Its location makes it a highly desirable place for customers looking to establish a presence in the New York City area.
Even though the facility has plenty of available space, QTS plans to double its size (to 176,000 sq ft) and add an additional 8 MW of critical power over the next few years. Much of the focus of the power expansion will be on providing a range of N+ solutions to customers who require it. Currently the facility caters to wholesale colocation market, but QTS plans to impellent its full suite of services for future customers.