Wholesale infrastructure specialist DuPont Fabros Technology (DFT) has put its 360,000 sq ft New Jersey data center up for sale.
The NJ1 facility located in Piscataway has already leased more than half of its space and power capacity, and is ready for future expansion – the initial design called for at least two data center buildings.
DFT plans to use any funds generated from the sale of NJ1 to partially fund its expansion into the new markets contemplated by its strategic plan, specifically Toronto, Portland or Phoenix.
Selling here, buying somewhere else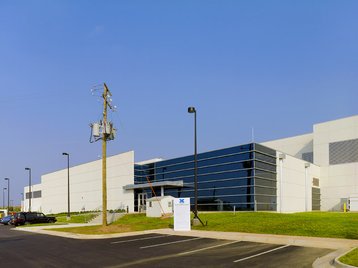 The NJ1 facility offers a total of 18.2MW of power, of which 51 percent is being consumed by existing customers. Among other things, it hosts the Amsterdam Internet exchange (AMS-IX), one of the largest Internet exchanges in the world.
"DFT's recently presented strategic plan details our focus on wholesale data center development and operations in targeted markets," explained Chris Eldredge, DFT's president and CEO.
"NJ1 is a first-class data center and we have developed many valuable customer relationships during our ownership. NJ1's location is best suited, however, for more retail-oriented operations. Our plan to exit the New Jersey market with the sale of this property will allow redeployment of capital in target markets that match our objectives for growth and profitability."
As of result of implementing this marketing plan, the company expects to incur a fourth quarter 2015 impairment charge between $115 million and $135 million. This charge will lower the book value of NJ1 to its estimated fair value.
"We will continue to provide NJ1's customers with the data center solutions that they have come to expect while we look for a buyer who can take advantage of the opportunities offered by this premier facility," added Eldridge.