Q2 2023 saw major data center companies in the Asia Pacific (APAC) post incremental revenue growth from last year, while some also experienced a net loss.
NextDC has invested heavily in expanding its data center portfolio, intending to increase this again next year to match demand for AI and cloud computing.
GDS has announced a new 45MW data center contract for an unknown client.
VNET and ChinData both report an increase in revenue and net profit.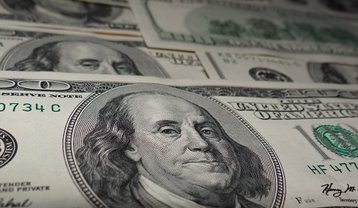 NextDC: Revenues up, swings to a net loss
According to NextDC's financial results for the fiscal year (FY) ending 30 June 2023, the company's total revenue is up by AU$71.3 million (US$45.74m) to AU$362.4m (US$232.5m), meeting the company's 2023 guidance prediction suggesting this year would see revenue of between AU$350-360m.
The company saw an underlying EBITDA of AU$193.7m (US$124.3m), an increase of AU$24.6m (US$14.8m) on last year.
"We are pleased to deliver another record result in FY23, with strong growth in revenue, underlying EBITDA, and contracted utilization. The Company is accelerating its development activities to grow our inventory in line with elevated customer demand," said NextDC CEO, Craig Scroggie.
"With liquidity of approximately AU$2.3 billion (US$1.48bn), NextDC is exiting FY23 in a strong financial position to be able to take advantage of the opportunities presented by the exponential tailwinds of enterprise modernization and cloud computing, in addition to the unprecedented acceleration of AI-driven applications driving one of the most powerful computational transformations in our lifetime."
However, its net profit has seen a significant dip, falling from a positive of AU$9.1m (US$5.84m) last year, to a net loss of AU$25.6m (US$16.42m). This has been put down to higher depreciation and amortization expenses, direct costs, and finance costs.
During the year, NextDC saw its capital expenditure increase by 14 percent to AU$690.4 million (US$443m) and is predicting the coming year to see this increase further, reaching numbers between AU$850-900m (US$545.3-577.4m) due to the increased demand for data centers as a result of the AI push and growth of cloud.
Throughout the FY, NextDC secured development sites for international data centers in Kuala Lumpur, Malaysia, and Auckland, New Zealand, and secured sites in Sydney and Melbourne for its S5 and M4 sites to expand further in the Aussie cities. The company also completed building works at S3 Sydney to add 4MW of capacity to the data center and is now expanding again with 16MW of capacity being built, and a further 12MW planned.
The company is still in the process of expanding its M2 Melbourne site to add 12MW of capacity and has plans to add another 9MW in the future. In addition to NextDC's presence in Melbourne and Sydney, the company is currently working on other sites in Port Hedland, Newman, and is developing new regions in Adelaide and Darwin.
GDS Holdings Limited: Y-o-Y revenues increase, company exploring international business spin-off
Data center developer and operator in China and South East Asia GDS, according to its Q2 2023 financial earnings report, has seen a seven percent year-on-year revenue increase to US$340.9m this year, while the company saw a net loss of $31.1m for the same quarter.
GDS' adjusted EBITDA increased by 16.3 percent year on year, reaching $170.3m with a margin of 50 percent.
"We executed our strategy with precision in the second quarter of 2023," said William Huang, chairman and CEO of GDS. "In mainland China, we prioritize faster backlog delivery while tactically capturing new strategic business opportunities. Internationally, we have commenced capacity delivery at our Hong Kong 1 data center, and we anticipate utilization to ramp up at our Johor site in the second half of 2023. Furthermore, we are thrilled to have been selected by the Singapore Government to develop new data center capacity in Singapore, further strengthening our ecosystem in the region."
According to the earnings announcement, GDS currently has around 196,702 sqm (2.1 million sq ft) of data center space under construction with a precommitment rate of 74.8 percent.
Earlier this month, GDS launched a 69.5MW data center in Johor, Malaysia, and is one of the few companies that is allowed to develop a data center in Singapore since the moratorium has ended. The company has also landed orders for a couple of China-based data centers: a 6.1MW facility in Beijing for a "major Chinese financial institution" and an 8.3MW order in Langfang for a "large Internet customer."
In February, GDS was reportedly considering a minority sale of its international business, offering 30 to 40 percent of the business for between $300m and $400m. No further reports of a sale have been released, though, in the earnings call, Huang confirmed that spinning off the international business is "definitely" on the cards, adding that the company has "already started working on that to raise external funds to support our international business."
VNET Group: Net profit in the positive, company wins contract with unnamed "Internet giant" in China
For VNET, Q2 2023 saw an increase in revenues of 5.6 percent to a total of $251.2 million, while its adjusted cash gross profit increased by 4.1 percent to $102.5 million.
The company's adjusted EBITDA for Q2 was 9.9 percent higher than the previous years, this year reaching $73.8m with a margin of 29.4 percent.
"During the second quarter of 2023, we delivered another solid set of results as we continued to execute our proven dual-core growth strategy, which reaffirms our ability to quickly capture incremental market demand amid the steady economic recovery," said Jeff Dong, CEO of VNET.
"We also saw some new AI application scenarios emerging across various industry verticals in China, starting to generate more demand for IDC services. With our high-performance data center design, extensive resources, and strong execution capabilities, we remain poised to power the AI-driven demand for our wholesale and retail customers over the long term."
Dong also reported that VNET recently won a 45MW contract from an "existing Internet giant customer" for which the company is expecting the first building to be complete this year and the second in H2 2024. In July, the company was selected for a Generative AI Innovation partnership program set up by the Beijing municipal government that was looking to "fuel the development of foundation models."
ChinData: Revenue saw close to a 50 percent revenue growth
ChinData has seen its revenue reach $214.3m in Q2, an increase of 49.7 percent year-on-year. Similarly, the company's gross profit has increased by 47.7 percent year-on-year, reaching $88.6m for the quarter.
This latest quarterly filing comes shortly after the company announced that it would be taken private by Bain Capital in a $3.16 billion merger agreement.
The company saw an EBITDA between $420m and $440m.
This quarter has also seen two new hyperscale projects kick off: one in Johor, Malaysia, and the other in Zhangjiakou, China which will add a combined 38MW to the company's data center portfolio. An additional expansion has been completed at ChinData's existing Johor campus, adding 10MW to the facility. According to the financial report, ChinData now has 945MW of capacity in total.