PubMatic, a digital advertising company, has announced that its global data centers are now powered by 100 percent renewable energy.
PubMatic's data centers are located in California, New Jersey, London, Amsterdam, and Singapore, among others.
Now powered entirely by wind and solar power, the global data centers currently account for 90 percent of PubMatic's energy usage, making this move towards renewable energy a significant milestone in the company's sustainability strategy.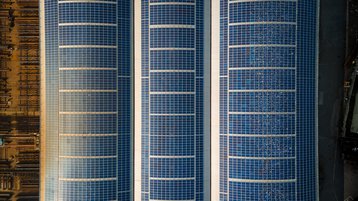 In order to switch to renewable energy, the company collaborated with colocation providers and procured qualified renewable energy through virtual power purchase agreements (vPPA) and retail supply agreements.
"The digital advertising supply chain of the future will be transparent and efficient, and it will also be responsible. The advertising industry must focus on reducing its environmental impact and prioritize sustainability in infrastructure and operational practices," said Rajeev Goel, co-founder and CEO at PubMatic.
"I am proud of what PubMatic has been able to achieve to date, and it is just the first step towards building a more environmentally sustainable business."
This move to 100 percent renewable energy is a part of the company's 'comprehensive sustainability strategy'. The goals of this strategy should be published by the end of 2022, though in a press release the company said they would be focused on 'improving sustainability across the global company's owned and operated data centers, offices, and daily business processes'.
Given the current estimations by the World Economic Forum that IT infrastructure accounts for 2.5 percent of worldwide electricity consumption, many companies are looking to move towards more sustainable sources.
For example, Microsoft is intending to use renewable natural gas for backup power at its Silicon Valley data center that is currently under construction, and Vantage Data Centers has signed 87MWp PPA with SolarAfrica which will cover a third of the Johannesburg data center's energy needs.