ePLDT has partnered with local energy firm Mpower to buy renewable power for its data centers.
The ICT subsidiary of Philippines-based telco PDLT said that, through the partnership, MPower's renewable energy supply will help decarbonize the company's VITRO data centers.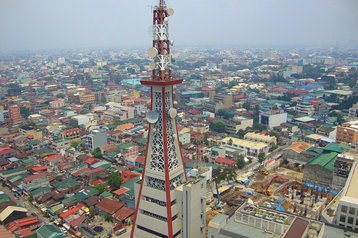 MPower will provide renewable energy for a 'significant portion' of the total consumption for each of ePLDT's VITRO data centers, which will be sourced from MPower's greenfield renewable energy plants.
"We're in full support of the government's aspiration to hit the 50 percent renewable energy mix by 2040," Roberto Almazora, senior vice president at Meralco Mpower. "We're looking at securing about 1,500MW s or more from the renewable energy space in the next five to seven years. We are also in support of the development of greenfield plants, in alignment with the national sustainability agenda to replace old and unsustainable energy sources."
The use of renewable energy will initially be rolled out in six VITRO data centers, while the remaining four set to follow later on.
"As the largest data center network service provider in the country, we recognize our crucial role in keeping our operations sustainable and the positive impact that this transformation will bring to the Philippines in general. This initiative is in line with the PLDT Group's environmental, social, and governance (ESG) where sustainability is one of the key fulcrums," said Jovy I. Hernandez, ePLDT President & CEO.
"We are glad to formally establish this partnership with MPower as we pave the path to using renewable energy in our VITRO Data Centers. ePLDT recognizes the existing environmental emergency, and we thank MPower for their support as we work for this vision," Hernandez added.
The Philippine Long Distance Telephone Company has ten facilities, with a combined capacity of 72MW. A Bloomberg report from September suggested the company was looking to sell its data center business for around $500 million, but a more recent report saw the company say it planned to build a hyperscale facility in the country.
Rival telecoms business Globe Telecom Inc is thought to be looking to divest its data center assets in the Philippines and is in 'advanced discussions' with STT GDC about its portfolio.