Penta Infra has completed an expansion project at its data center in Copenhagen, Denmark.
"The expansion of our data center brings our total capacity to 2MW and includes an upgrade of our heat pump capacity, allowing us to redistribute the heat generated by our data center to the public district heating grid of Albertslund — providing heat equal to the heating needs of 1,500 residential households," the company said this week.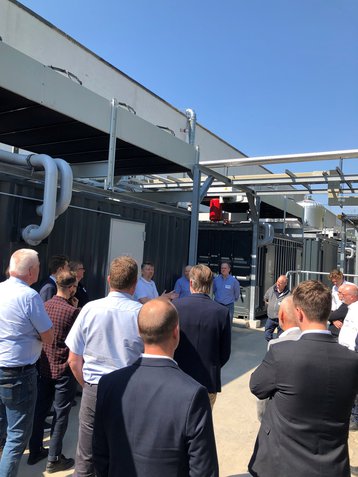 Founded in 2015, Amsterdam-based Penta is a private equity fund focused on European data centers with facilities in the Netherlands, Germany, France, and Denmark. Last year it raised €75 million ($83.5m) through a new financing deal, with interest payments tied to sustainability goals.
Penta acquired its Glostrup, Copenhagen, data center – now known as CPH1 – from IT services firm Sentia in 2021. Sentia acquired the data center in 2016.
The Tier III quality data center is certified according to ISO 27001, 27002, and ISAE 3402 Type II. Expandable to 10MW, it is connected to the COBRA Fiber Optic Cable between Amsterdam and Copenhagen.
The company owns more than a dozen data centers across the four countries.
In Germany, it has facilities in Leipzig, Berlin (2), Düsseldorf, Cologne, and Hamburg currently totaling 21MW, and has more in development in Munich and Hamburg. Penta Infra acquired the data center in Hamburg in May 2021.
It owns three data centers in the Netherlands in Geleen and Leeuwarden (2) – the last two taken over after buying DataCenter Fryslân in 2020 – totaling 2MW.
Earlier this year the company acquired Sungard's French campus in Paris.