The list of potential suitors looking to acquire Global Switch continues to grow, with PAG reportedly interested in the data center firm.
Founded in 1998, London-based Global Switch operates 13 facilities across Europe, Australia, and Asia. Chinese steel giant Jiangsu Shagang Group took control of the data center company over a three-year period beginning in 2016.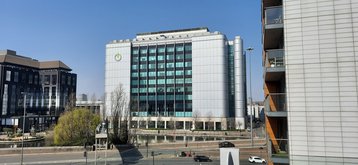 Reuters said this week that Shagang has kicked off a formal sale process earlier this month with non-binding bids due in the next couple weeks.
Global Switch has been flirting with a sale for over a year, talking to potential acquirers back in January 2021 for an $11 billion sale. By November, Blackstone, KKR, Brookfield Asset Management, DigitalBridge Group, Digital Realty, and Equinix had lined up as potential acquirers.
More recently, Australian pension fund AustralianSuper and investment firm EQT Partners were both described as 'interested and eyeing' the company as Shagang looks to sell its stake.
NextDC was previously reported as looking to acquire the Asia-Pacific arm of Global Switch with the help of Macquarie Capital.
Adding to the list, Reuters has now said that regional fund PAG was also interested in bidding for the company.
Asia-focused investment manager PAG Real Estate launched Flow, a new investment platform focused on digital infrastructure in APAC, in late 2021. The unit is led by former ChinData and Bridge Data Centres executive Kris Kumar. Based in Singapore, the team is focused on Japan, Australia, and other Asian markets. Flow recently announced a partnership with Ayala Land to develop data centers in the Philippines.
2021 saw a number of major deals: KKR & GIP took CyrusOne private for $15bn, American Tower took over CoreSite for $10.1bn, and Blackstone picked up QTS for $10bn.