Orange has signed a new 36MW Power Purchase Agreement PPA with Enertrag to procure wind energy for its operations in Poland.
The energy company will build an offshore wind farm on the Vistula River that will power up to 30 percent of Orange Polska's needs.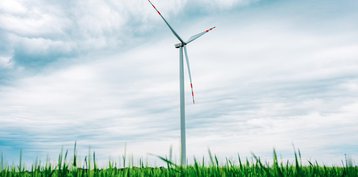 The new wind farm will be built by 2024, consisting of a maximum of 10 turbines with a total capacity of up to 36MW. The farm will provide more than 120 GWh of energy annually for the telco. Orange aims to be carbon neutral by 2040.
"We are constantly striving to reduce our own carbon footprint by managing natural resources and energy efficiently, monitoring their consumption, and reducing carbon dioxide emissions related to our operations. Thanks to another wind farm investment, we will be halfway to meeting our ambition to use at least 60 percent of energy from renewable sources in 2025," said Julien Ducarroz, President of Orange Polska.
This is the second corporate PPA signed by Orange Polska; two installations are already operating in Wielkopolska, covering around 9 percent of the company's annual energy demand. The telco opened a new 17,000 sq ft (1,600 sqm) data center in Warsaw in October 2021.
Simon Hagedorn, Financial Director of Enertrag, added: "We are very proud of our contribution to the Polish energy transformation. The negotiations with Orange were very constructive, and the agreement of a long-term corporate energy purchase agreement in less than three months underlines Enertrag's experience as a provider of PPAs."
In the Ivory Coast, Orange Services Group (GOS) recently selected Engie to develop a new 355 kWp solar power plant in Abidjan to contribute renewable power to its data center in the city. The plant will provide around 30 percent of the 1.3MW facility's energy needs.
Last month Orange launched a €50 million ($56.3m) carbon fund to finance reforestation and ecological restoration projects. Last year the company signed solar PPAs in France with Total and Engie totaling more than 130MW.