French telco Orange has signed a corporate power purchase agreement with Total to help it meet its renewable energy goals.
Total will supply Orange with 100GWh a year of renewable electricity over a period of 20 years, in a deal that will lead to a dozen new solar power plants across France with a cumulative capacity of 80MW, by 2024.
Turning Orange green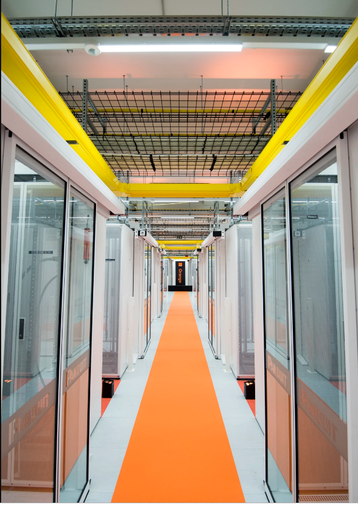 "Orange has made the reduction of its environmental footprint a major strategic focus with the ambition to be Net Zero Carbon by 2040 at Group level," said Fabienne Dulac, deputy CEO of Orange and CEO of Orange France.
"By signing this contract with Total, Orange is acting in line with its objectives, which is to reduce its direct CO2 emissions by 30 percent compared with 2015 and to integrate 50 percent renewable energies into its electricity mix by 2025."
Last month, Orange signed a 15-year PPA with Engie for two solar farms totaling 51MW by 2023. Back in 2020, it signed a five-year PPA with Boralex for 39MW of wind power.
"By signing with Orange one of the largest Corporate PPA in France to date, Total is asserting itself as a strategic supplier of renewable electricity," said Stéphane Michel, president of gas, renewables & power at Total.
"This is a new step in the implementation of our profitable growth strategy in renewable energies."
Total is also set to provide almost half of BT's UK power for three years, and last week announced a partnership with Microsoft to work on sustainability initiatives, including trialing replacing diesel gensets with batteries.
But Total still makes the majority of its revenue from fossil fuel projects, a business which it is expanding. While rival BP plans to reduce its hydrocarbon production by 40 percent, Total currently eyes growth - particularly in natural gas. The company hopes to be net-zero by 2050, but argues that it will fund that transition with fossil fuel revenue.