Microsoft is partnering with one of the world's largest oil and gas companies, nominally to help fight climate change.
The cloud company will work with Total on a number of sustainability initiatives, while also providing Azure and Microsoft 365 services for Total's primary fossil fuel business.
Click here to download and read DCD's latest sustainability supplement
Totally fine with Azure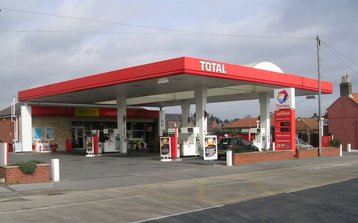 Microsoft will work with Total subsidiary Saft on potential ways to stop using diesel generators by 2030, assessing various Total solutions as onsite backup energy assets.
Among them, the companies will assess the long-term feasibility of deploying large batteries as backup power for critical infrastructure. A similar effort is being trialed by Google in Belgium.
Microsoft will also use Saft batteries for some of its uninterruptible power supply systems.
"We have an enormous opportunity to use advances in digital technology to reduce greenhouse emissions," said Satya Nadella, CEO, Microsoft. "Our strategic partnership with Total will apply the comprehensive power of Microsoft cloud platforms to accelerate Total's transition to new energies and to meet sustainability goals."
Total plans to expand its existing cloud contract with Azure For Energy (recently rebranded from Azure Oil & Gas), which uses Azure IoT, AI, and big data services to help lower the cost of fossil fuel extraction, increase the amount of emissions, and slow the transition to renewables.
"The rapid development of Total and Microsoft in their areas of expertise brings many opportunities of cooperation for both companies, who are at the forefront of the fight against climate change," said Patrick Pouyanné, Chairman and CEO of Total, which was sued last year by 14 local governments in France over its emissions.
"We're pleased to rely on Microsoft's cloud and AI solutions to accelerate our digital transformation."
Like the other major cloud providers, Microsoft has actively courted big oil and gas, providing services to Halliburton, Exxon, and many others.