Orange has signed a new agreement that will see Engie provide it with solar power in France.
The two companies have signed a 15-year corporate power purchase agreement (PPA) where Engie will supply the telecoms provider's energy needs in the country.
The energy will come from two new solar farms, both located in the Hautes-Alpes region, totaling 51MW; a 38MW farm in L'Epine and a 13MW facility in Ribeyret. Both are currently in development and will be operational by early 2023.
Register now for DCD's global summit on data center sustainability Towards Net-Zero
Orange goes green as Europe targets carbon neutral data centers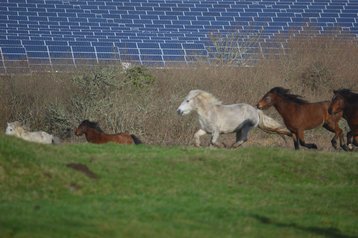 Engie will also aggregate all of the renewable energy produced by the wind farms and solar plants for which Orange France has signed a power purchase agreement.
"Reducing our environmental footprint is a major part of Orange's strategy. By 2025, the Group plans to reduce 30 percent of its direct CO2 emissions compared to 2015 and reach an electricity mix made up of 50 percent renewable energy," said Fabienne Dulac, Orange's EVP and CEO of Orange France.
"Signing this agreement with Engie is extremely important in this regard; it illustrates our desire to be a major player in the field of power purchase agreements in France. We are proud to contribute to the country's energy transition and also proud of the economic development of the regions where new solar power facilities will be built."
Orange previously said it plans to achieve net-zero carbon emissions by 2040, while France has set a country-wide target of 2050. Last month more than 20 major European cloud and data center operators, including AWS, Google, and Equinix signed up to an agreement to become climate neutral by 2030.
"We are proud to work with Orange France on building a prosperous, sustainable, and low-carbon future. This PPA contributes to increasing the share of renewables on French territory and thus contributes to achieving the ambitious objectives of the multi-year energy program," said Rosaline Corinthien, CEO of Engie France Renewables.