Orange has secured a €500 million ($532m) loan from the European Investment Bank (EIB) to help finance the deployment of its 5G network across France.
This loan will also help the French operator to strengthen the capacity of its 4G network infrastructure across the country.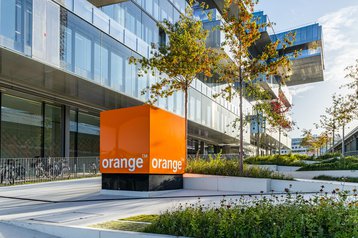 The loan was agreed on February 14, noted Orange in a statement, while the drawdown of the loan began on March 1.
"We are delighted with our long-term partnership with the European Investment Bank. Thanks to this new loan, the EIB supports Orange in the deployment of its innovation strategy around 5G and its digital inclusion objectives", said Ramon Fernandez, deputy CEO of finance, performance, and development of Orange.
"This financing will enable Orange to strengthen its leadership in the mobile network in France, whether in terms of network coverage, indoor network quality, voice quality, and experience for all of its 5G and 4G customers."
This loan comes just weeks after Orange outlined its four-pronged strategy designed to underpin the company's growth, covering the period to 2025.
Its 'Lead the Future' plan will capitalize on its core business, with the plan split into four key pillars, focused on driving Fiber-to-the-Home (FTTH) rollout, plus aiming to capitalize on infrastructure across all the countries the Group operates in.
The remaining two pillars center around the rebranding of its Orange Business Services to just Orange Business, while the company is focused on expanding its presence in Africa and the Middle East.
The EIB has previously loaned money to European satellite firm SES, French data center company OVH, Italian telco TIM, and IQM Quantum Computers.