IQM Quantum Computers has taken out a €35 million ($36.8m) loan from the European Investment Bank (EIB), which is owned by European Union Member States.
The funds will be used to help build out the company's development and commercialization of its quantum-dedicated fabrication facility in Espoo, Finland.
The loan was part of the European Guarantee Fund's venture debt product introduced to provide liquidity to small and medium-sized companies affected by the pandemic.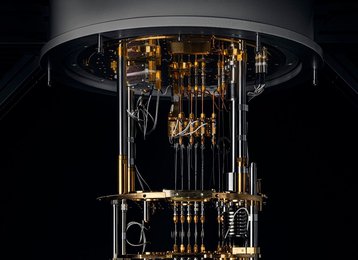 The company opened its first fabrication facility in Finland back in November, and now plans to expand the facility, accelerating material research and developing quantum processors.
"Today's chips shortage has exposed just how dependent the world is on semiconductor manufacturers in Asia," IQM CEO Dr Jan Goetz said.
"Quantum processors give us an opportunity to learn from this and become self-reliant first, and a global provider for quantum chips in the future. This EIB loan supports us in building more balanced and resilient quantum development in Europe. We are already working on the most advanced quantum technology in Europe and this loan will also help us create the next-generation European quantum ecosystem."
In 2020, the company announced it had raised $46m and would build a $23m quantum computer for the Finnish government. The system is expected to debut in 2024, and sport 50 quantum bits (qubits).
Last month, the company partnered with the Hebrew University of Jerusalem and Bar-Ilan University to research quantum computers and test IQM technology.
IQM competes with a growing number of quantum computing hardware companies, including Rigetti Computing, which went public with a $1.5bn SPAC earlier this year, D-Wave ($1.6bn SPAC), and hyperscalers like Google, Microsoft, and Amazon.
In the UK, rival Quantum Motion is hoping to build silicon-based quantum computers based on CMOS architecture. In the latest issue of the magazine, we tour the company's new lab.