Oracle has selected regional data center provider Center3 to host its upcoming Riyadh cloud region and help expand its Jeddah region in Saudi Arabia.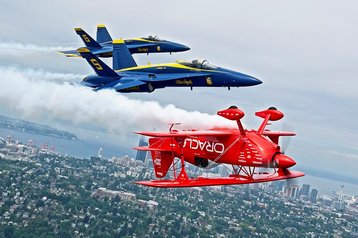 Rather than build its own data centers, Oracle leases its data centers from providers. Plans for the Riyadh cloud region were first announced in February, while Oracle's Jeddah region opened in 2020.
The new region is part of a $1.5 billion investment by the company to expand its cloud infrastructure in Saudi Arabia, and will be the company's fifth cloud region in the Middle East and second in Saudi Arabia after Jeddah launched in 2020.
Fahad Alhajeri, Center3 CEO, said: "This strategic collaboration will allow us to grow our business and support the digital economy of the region. We are confident that this long-term partnership will empower both Center3 and Oracle to achieve new heights of success."
Center3, a subsidiary of the Saudi Telecom Group, currently lists 17 data center locations on its site across the country and notes that they are all to a Tier II or Tier IV-equivalent standard.
In July 2023, Center3 completed a 9.6MW expansion of its Riyadh data center, saying at the time that the expansion was built to "meet global hyperscalers requirements." The site's total IT capacity has not been shared.
Nick Redshaw, SVP of the Middle East and Africa for cloud tech at Oracle, said: "Oracle is driving one of the fastest expansions of cloud services offered by any major cloud vendor in Saudi Arabia to help boost cloud computing capacity in the Kingdom.
"We are delivering unmatched innovation in the cloud with comprehensive AI and machine learning capabilities already embedded into our infrastructure and applications for HR, finance, supply chain, and sales teams. We are well-positioned to deliver powerful generative AI services planned that will help organizations solve today's most complex challenges. These unique capabilities and our collaboration with Center3 will further support the growth of the country's digital economy."
Oracle is also in the midst of planning for a cloud region located in Neom, an in-development smart city on the Red Sea coast in Saudi Arabia.
This year, Oracle has launched a government-only cloud region in Australia, an EU sovereign cloud, and another region in Serbia.